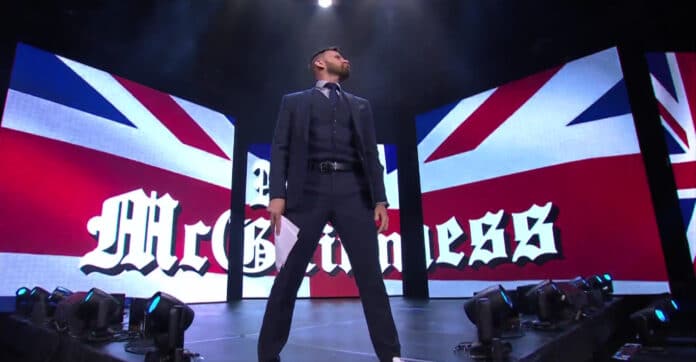 Nigel McGuinness has settled on a ring name.
Nigel was a top ROH star for many years before joining TNA Wrestling and eventually retiring from in-ring action. McGuinness became an announcer after signing with WWE in 2016, initially for the WWE UK Classic before being hired as a commentator for various shows such as NXT, NXT UK, Main Event, and 205 Live.
He was released in October of last year, but recently signed with AEW/ROH.
On May 4, the ROH commentator filed a trademark application with the USPTO under his real name, Steven Haworth, for entertainment services. The following is the description:
"Mark For: NIGEL MCGUINNESS™ trademark registration is intended to cover the categories of entertainment in the nature of wrestling contests; Entertainment services, namely, wrestling exhibits and performances by a professional wrestler and entertainer; Entertainment services, namely, live appearances by a professional wrestler and sports entertainer; Entertainment services, namely, personal appearances by a professional wrestler and sports entertainer; Entertainment services, namely, televised appearances by a professional wrestler and sports entertainer; Providing wrestling news and information via a global computer network; Providing online interviews featuring a professional wrestler and sports entertainer in the field of professional wrestling and sports entertainment for entertainment purposes."