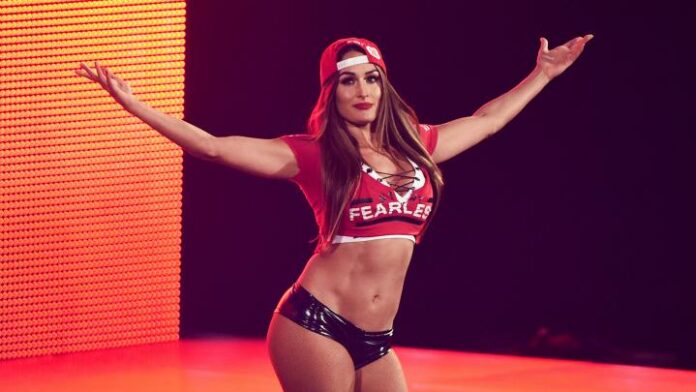 Former WWE Divas Champion Nikki Bella recently appeared on CBS Sports' "In This Corner" podcast to promote WWE Evolution where she'll challenge Ronda Rousey for the WWE Raw Women's Title.
During the interview, she spoke about the locker room reaction to Roman Reigns announcing his battle with leukemia and relinquishing the Universal Title this past week on Monday Night Raw. Here is what she had to say:
"You know, I get, like, the deepest chills when you bring that up," Nikki said. "I think everyone is still in a lot of shock, but it's extremely sad, it's extremely unexpected. You don't think you'll hear those words from your living-day Superman.
"But if anyone can fight through this, it's Joe. Joe is just so beyond brave to go out there, and to speak the way he did, I just … to me, he is so inspiring and so motivating to never give up. I'm just going to keep him so much in my prayers and thoughts, as all of us should, because we all want our 'Big Dog' back. The show is definitely going to feel so different without him. His presence is just strong, and he's just … he's an amazing, very beautiful man, and he's beautiful inside and out, and I'm just praying so hard for him."