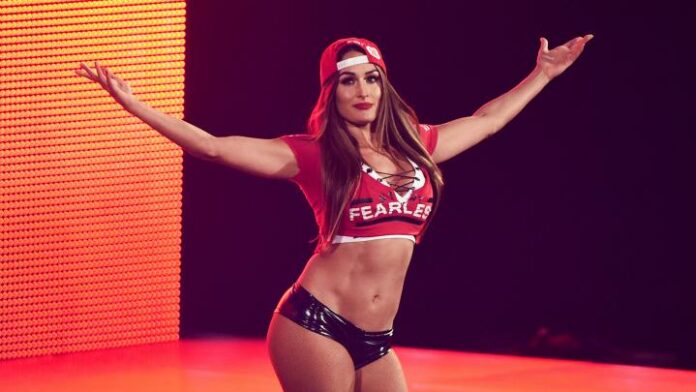 – In this video, Nikki Bella shows off a Wonder Woman outfit she planned on wearing before an autograph signing.
Nikki, however, had second thoughts about wearing the shorts (thinking she might get in trouble) and instead goes with some blue pants.
– At WWE Battleground, Natalya got a hug backstage with her old friend, The Great Khali.
The two had an on-screen relationship that began in November 2012 and lasted about a year.