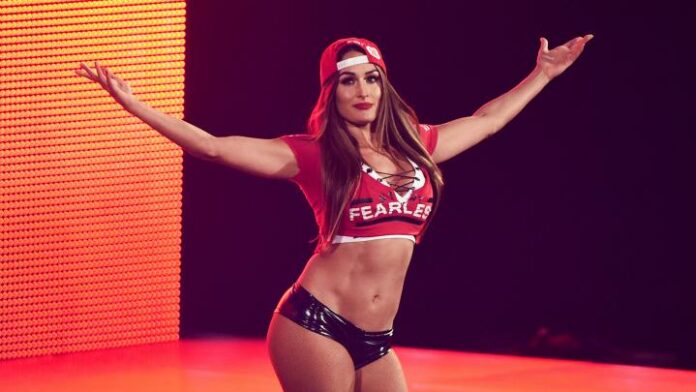 Ahead of tonight's Women's Money in the Bank Ladder Match, Nikki Bella posted a video on her YouTube channel teasing an appearance in the first-ever contest.
Even though she will be at iHeartRadio Music Awards in Inglewood, California on Sunday, Nikki Bella said she just might have to fly into the pay-per-view and be the sixth participant in the Women's Money in the Bank Ladder Match.
"Maybe I'll fly straight in and be the sixth member, who knows? Nikki said. "No, but I really really wish that I could be at Money In The Bank."
Nikki also called herself a "Proud Mama" as she gets to see the division continue to receive opportunities and told Brie to get in shape because they need to get back to WWE.
She also talks about getting laser treatment on her face, which is supposed to help with wrinkles and to remove bumps and bruises.