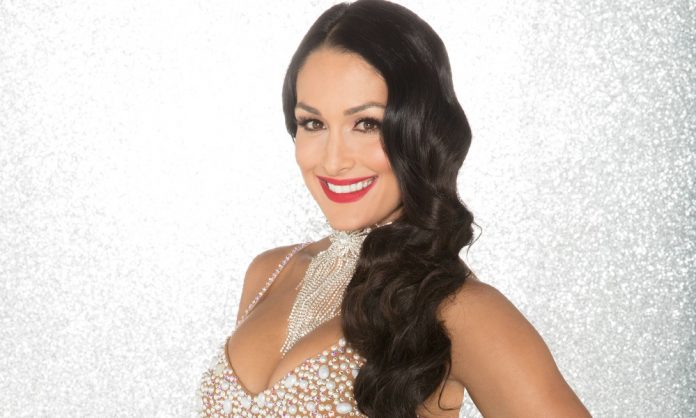 The following was sent to us:
DEREK HOUGH, NE-YO, NIKKI BELLA AND MORE TAKE ON OBSTACLE COURSE ON 'CELEBRITY NINJA WARRIOR FOR RED NOSE DAY' TO RAISE MONEY FOR CHARITY – The Campaign's Iconic Red Noses Go on Sale Today, April 2, Exclusively at Walgreens and Duane Reade Locations Nationwide
The Red Nose Day Campaign Has Raised Over $100 Million Since 2015 to Help End Child Poverty
NEW YORK — April 2, 2018 – "Celebrity Ninja Warrior for Red Nose Day" returns with a star studded line up as a part of NBC's fourth annual Red Nose Day celebration on Thursday, May 24 (8-9 p.m. ET/PT). With "American Ninja Warrior" hosts Matt Iseman and Akbar Gbajabiamila at the helm alongside Kristine Leahy as co-host, the show will feature celebrities from all walks of entertainment as they attempt to overcome the famed obstacle course. For the first time, host Akbar Gbajabiamila will take on the course he has seen so many ninjas face, all to support Red Nose Day and its mission to end child poverty. Additionally, Derek Hough ("World of Dance"), Grammy Award winner NE-YO ("World of Dance"), WWE Star Nikki Bella, Colton Dunn ("Superstore"), Scott Evans (Access Hollywood), Olympic gold medallist Nastia Liukin and Gregg Sulkin ("Runaways") will all compete in the name of charity.
Elite ninjas will return to support and mentor their partner as they take on the physical and mental challenges of the course. Kevin Bull (coaching Akbar), Drew Drechsel (coaching NE-YO), Natalie Duran (coaching Colton), Meagan Martin (coaching Derek), Grant McCartney (coaching Nikki), Flip Rodriguez (coaching Scott), Barclay Stockett (coaching Nastia) and Maggie Thorne (coaching Gregg) will help the celebrities through a gruelling set of obstacles including the floating steps, the spinning bridge and the iconic warped wall.
"Celebrity Ninja Warrior for Red Nose Day" at 8 p.m. will kick off the evening followed by a special edition of "Hollywood Game Night" at 9 p.m., featuring Emmy-winning host Jane Lynch and some of the biggest names in entertainment competing to raise money to ensure that children in need are safe, healthy and educated. "The Red Nose Day Special" hosted by Chris Hardwick will close the night at 10 p.m. All three hours of programming will work collaboratively to celebrate Red Nose Day while promoting donations to the cause throughout the night. "Hollywood Game Night" talent will be announced at a later date.
Red Nose Day is an annual event that harnesses the power of entertainment to raise money and awareness for children living in poverty in America and internationally. NBC's night of special Red Nose Day programming is a culmination of a seven-week fundraising campaign, which brings together millions of Americans around the country to have fun and make a difference. Talent who have supported the campaign include Julia Roberts, Ed Sheeran, Elton John and many more.
Red Nose Day was created by Oscar-nominated and Emmy-winning writer-director Richard Curtis, ("Love Actually," "Four Weddings and a Funeral," "Notting Hill"). It has raised more than $1 billion globally since its launch 30 years ago in the U.K. in 1988.