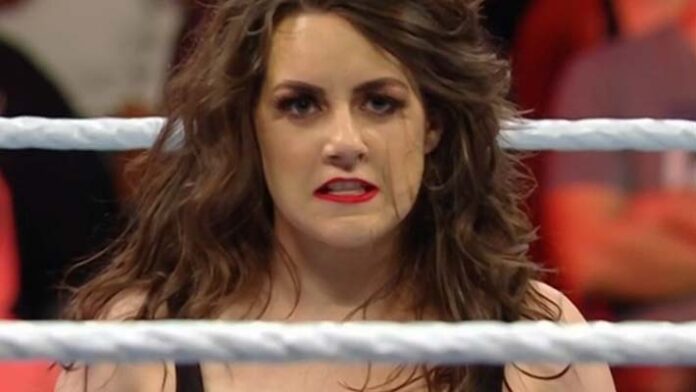 Nikki Cross recently spoke with the folks from POST Wrestling to promote the WWE Elimination Chamber 2023 premium live event this evening at the Bell Centre in Montreal, Quebec, Canada.
During the discussion, the women's wrestling star spoke at length about her character transition over the years in WWE.
Featured below are some of the highlights.
On her transition from the crazy SANITY girl to a full-fledged superhero: "For me, it was very organic, it was very natural because I think you had Nikki Cross in NXT, she was with her crazy, dysfunctional family, SAnitY. Then you had her just play these games with people, you know? She just had fun. Nikki Cross was a little bundle of chaos that just played mind games with people and then coming up to Raw and SmackDown, you know, there was a little transition because she didn't have any friends, she didn't know anyone. She came under the wing of Alexa Bliss and she was the best friend, the hyperactive, excited best friend, excited to live out her dream alongside her best friend and then you had another transition to a girl that was just looking for the right way forward and that transitioned into a superhero."
On how she naturally shifted back to her old persona: "A character that just wanted to do her best and really fight for little girls everywhere and really be that inspiration for little girls and won the Raw Women's Championship, won the Money in the Bank, won the Tag Team Championship with Rhea Ripley for a record-breaking time so for me — and then, that was gone. So for me, there's nothing better as a performer to think now, how does this character react to that, you know? And she was left with kind of no way out. She was left with what does she do as that superhero? And then transition back to this crazy girl that she went back and embraced her roots."
On how she has always been a big character person when it comes to wrestling: "So for me, everything was organic and I'm a big character person, character development so I know these characters better than anyone else, anyone else on this planet. So for me, everything made sense in my head and the justifications and the motivations for these two characters and they're merging and embracing those roots and seeing those hints of SAnitY Nikki again, seeing this impulsive, unpredictable wild card and it's been an amazing journey."
Check out the complete interview at POSTWrestling.com.