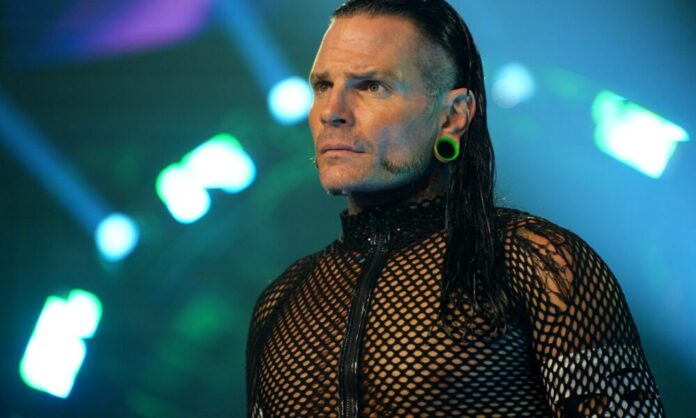 Well…that escalated quickly.
At the time of writing this, it is just past midnight on the east coast of the United States, and boy has the past 96 hours been a chaotic and wild ride. NJPW held their Dominion show with new champions crowned headed into Sunday, with Forbidden Door seeing huge ripple effects because of it. Jeff Hardy, one of my personal favorite wrestlers ever, saw his demons rear their ugly heads again as he was arrested for another DUI. Vince McMahon is involved in a cover-up scheme for an affair he had with an employee. Most recently (take this with a grain of salt due to the lack of proper confirmation) Sasha Banks has been rumored to be released by WWE. That's not to mention episodes of Raw, NXT 2.0, and a wild AEW Dynamite taking place in that span as well. As I said: life moves fast in the pro wrestling world, and boy has that rang true this week thus far.
Let's start with NJPW, something more positive amongst all the chaos. Dominion saw some new champions crowned, specifically the United Empire, Karl Anderson, Will Ospreay, and Jay White. Several of these will likely affect the upcoming super show between NJPW and AEW entitled Forbidden Door on June 26th. White had already been in the mix for high placement on the card and winning the IGWP Heavyweight Title certainly adds to that possibility. Although, after what happened during the proceeding Dynamite makes one wonder what will happen, as he said neither "Hangman" Adam Page nor Adam Cole will be getting a title shot, and we also learned that we may not see Kazuchika Okada at all at the show. Storylines can change big time as we inch closer (there is only one more episode of Dynamite left before the PPV, so it must move fast) but it shall be interesting. Ospreay learned he will defend his newly won IWGP United States Heavyweight Championship against Orange Cassidy that night, and it seems likely that the United Empire is on a collision course with FTR and Roppongi Vice. It shall be interesting to see how the remainder of that show takes shape in the next 10-11 days.
Onto the sadder story of the week, Jeff Hardy's arrest Monday brought many fans, me included, to the edge of a very unfortunate reality: his career may indeed be over. I would rather not get into the particulars of his history. We are all well aware of it and we all know that he is likely never going to fully recover from his addiction issues. The saddest truth is that his choice to get behind the wheel of a car in that condition remains the worst possible choice he could have made (besides drinking in the first place) and it is clear he can no longer be on the road at all. He is a risk to himself, but more so to others. Hopefully, AEW helps him get help but does not allow him to return to the ring. It would not be the right call, at least in my opinion. Jeff needs to get clean and think of his family. I have been the biggest fan of Jeff's since the very first wrestling match I ever saw (Jeff Hardy vs. John Cena on the June 2nd, 2008 edition of Monday Night Raw was the first match I ever watched, and those two have remained my favorite wrestlers ever since). I cheered and cried happily when he won the WWE Championship in December of 2008, and his 2 World Heavyweight Title wins in 2009. His TNA/Impact run was also some of my favorite things from the company in their down years, and his 2017 WWE return made me actually go insane because of how happy I was. Plus, TLC II is my second favorite match ever. I've met the man twice and had his autograph hanging on my door since I was 9. All of that said, I lose respect when things like this happen. As I said, I just want to see him healthy for his sake, his family's sake, and the sake of everyone he puts at risk by being on the road when intoxicated.
The story of Vince McMahon coming out Wednesday was not a positive one, but at least strays away from Hardy's repeated mishaps. McMahon made headlines when an alleged $3 million cover-up of an affair with an employee was sent to the board of WWE. This is a major development of which very little is known at this time, but it seems Vince is trying to sweep it under the rug while someone else is making sure WWE is aware of the event and what is being done about it. In the interest of fairness, I will refrain from commenting until more information comes about, but it surely is one news headline I don't think anyone was expecting.
In line with things too soon to comment deeply on, just minutes before press time for this column, I read a tweet saying WWE had released Sasha Banks from her contract. Now it has not been confirmed by any major sources or WWE/Sasha themselves, but it wouldn't be something completely unexpected given the circumstances of her and Naomi's walk out of WWE just about a month ago. If true, it would be a shock for WWE to lose one of the cornerstones of their women's division and the women's evolution of the last several years. Sasha is one of only 5 women to main event a Wrestlemania, a grand slam champion, and one of the most decorated superstars in WWE history. While I will once again wait for more clarity before commenting, I truly hope both sides can work things out and Sasha returns to action. She is one of the best, and while she would excel in any company should she go elsewhere, I think her best fit is and always will be with WWE.
AEW ran one wild Dynamite show this week as well, seeing Ortiz get shaved bald in a hair vs. hair match with Chris Jericho, Tay Conti and Sammy Guevara joined the Jericho Appreciation Society, and more matches were made for Forbidden Door, Dax Hardwood and Will Ospreay tore the house down, Orange Cassidy returned to action, the Young Bucks became the first-ever 2-Time AEW World Tag Team Champions, and Christian Cage turned heel and attacked Jungle Boy moments after the Ladder Match. A fast-paced, high-action, high-stakes show that had all of the aforementioned and then some on the show, it was truly one for the books, and it raised the excitement level for Forbidden Door to new heights!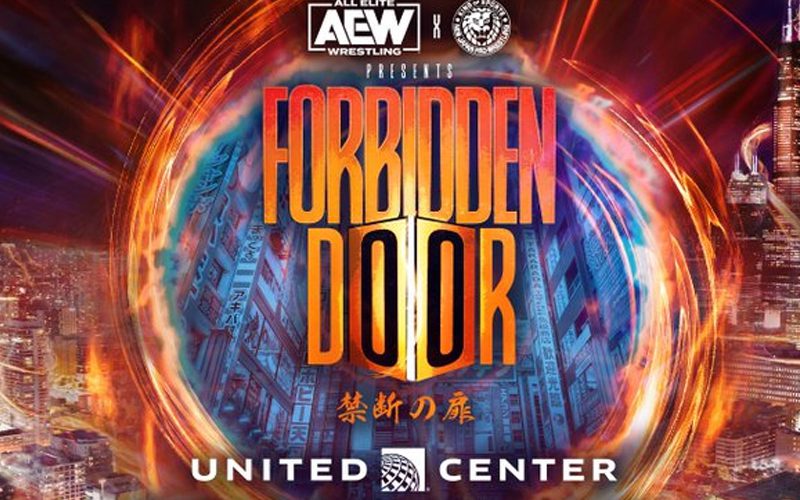 So, there you have it! One crazy year of wrestling news that all happened in the span of 4 days and was condensed into a couple of paragraphs. As said before, life moves fast in the world of pro wrestling, and if these last 96 hours aren't proof of that, then I truly don't know what else is.
What do you think? Share your thoughts, opinions, feedback, and anything else that was raised on Twitter @PWMania and Facebook.com/PWMania.