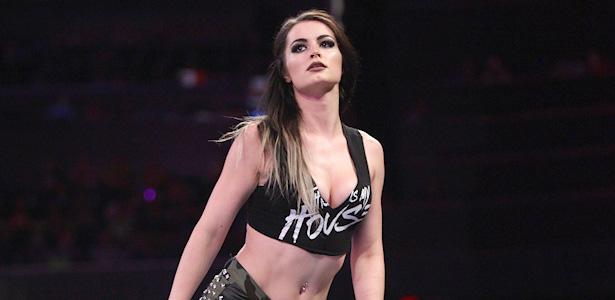 WWE star Paige has been the victim of an online hacking strike in which the Cloud accounts of various celebrities were compromised. There are pages on both Reddit and Twitter that have published various nude photos and videos of a person that appears to be Paige.
Photos and videos are believed to be from sex tapes she made with her then boyfriend, former WWE Star Brad Maddox. One video which leaked online features Paige, current WWE Star Xavier Woods and Maddox in a threesome.
This comes days after nude photos and videos of actresses Emma Watson, Amanda Seyfried and Rose McGowan were leaked online. Watson is already planning legal action over the stolen photos. It is being speculated that this part of a large celebrity hacking scandal that has resulted in nude photos and video being stolen and distributed online. It is not known if Paige was a part of that hack.
Paige addressed the matter via Twitter, saying they were stolen and shared without her consent.
Personal and private photos of mine were stolen and unfortunately they were shared publicly without my consent.

— PAIGE (@RealPaigeWWE) March 17, 2017
Her mother, Saraya Knight, also took to Twitter to comment on the leak.
People get hacked, unfortunately my daughter had pics and video shared from years ago, my husband and I support her 100% no fault of her own

— SarayaKnight (@RealsarayaK) March 17, 2017