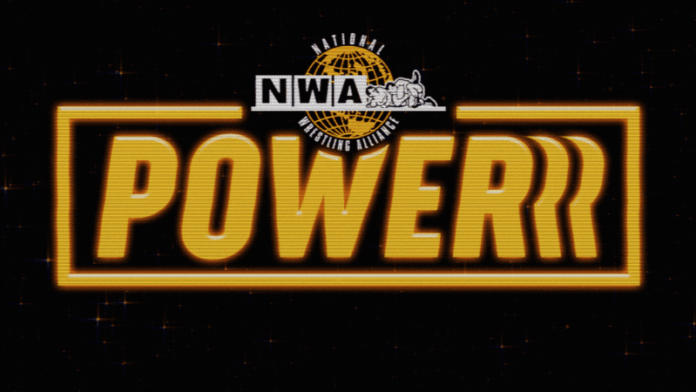 NWA Powerrr Results – February 21, 2023

This week's NWA Powerrr kicks off from WEDU Studios in Tampa Bay, Fl. Joe Galli, Velvet Sky and Tim Storm are on commentary this week.
Opening Match
Tag Team Exhibition Match
Mims & Dak Draper Def. Blunt Force Trauma by disqualification after interference by Aaron Stevens.

Backstage interview between May Valentine, NWA World Heavyweight Champion Tyrus and NWA World Television Champion Thom Latimer. Valentine goes on to ask what's next for the two of them. Latimer and Tyrus give each other respect, before Tyrus opens the invitation for anyone to step up.

Kyle Davis is now joined at the podium by the NWA World Junior Heavyweight Champion Kerry Morton for an interview. Half way through the interview, Jamie Stanley interrupts and challenges Morton on behalf of his client, Joe Alonso, for a title match later that night. Morton agrees to a future match, but only if Alonso can beat someone of Morton's choosing.

"Open Challenge" NWA National Heavyweight Championship Match
"The Great" Cyon retains against "The Most Feared" Kratos in a draw due to time limit.

May Valentine is joined backstage with Thrillbilly Silas, Pollo Del Mar and Father James Mitchell. Valentine wants to get Silas' thoughts going into his match this Saturday at NWA USA against Judais. Silas hypes the match and is excited to beat down Judais, but Father James Mitchell has heard enough and informs Silas of Judais' intolerance to pain. Valentine ends the segment before the two get too heated.
Heavyweight Exhibition Match
Matt Cardona Def. Odinson
After the match, Cardona joins Kyle Davis at the podium. Cardona goes on to blame Bully Ray for his loss against Tyrus and proceeds to call him out. Davis informs Cardona that Bully is actually in the building as Bully comes out through the crowd. They meet at the podium where Cardona continues to blame Bully Ray for his life being a living hell. Bully invites Cardona to the ring for a fight, but Cardona runs off scared and tells Bully Ray he has to fight Mike Knox first in order to get to him.

Promo video to hype up tonight's main event title match.
Close set interview from earlier in the day between Joe Galli, EC3 and BLK Jeez where BLK Jeez and EC3 address their new brand partnership and reinvention.

Main Event
NWA World Women's Tag Team Championship Match
Pretty Empowered 2.0 Def. The Renegade Twins to become the NEW NWA World Women's Tag Team champions. 
Madi Wrenkowski & Missa Kate cash in their Championship Series title match opportunity!!

NWA World Women's Tag Team Championship Match
Madi Wrenkowski & Missa Kate Def. Pretty Empowered 2.0 to become the NEW NWA World Women's Tag Team champions!!!
NWA Powerrr episodes premiere every Tuesday on Youtube at 6pm est.