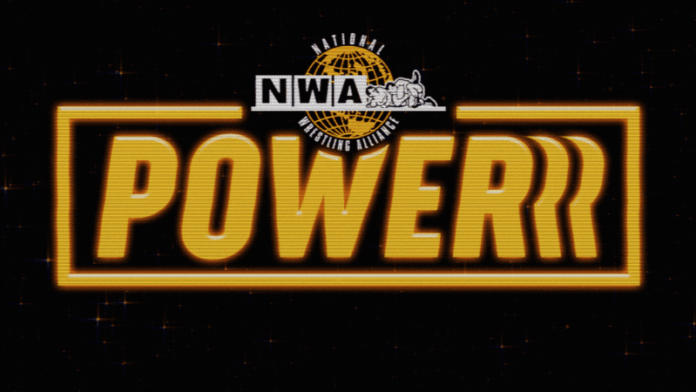 NWA Powerrr Results – March 21st, 2023

This week's NWA Powerrr kicks off from WEDU Studios in Tampa Bay, Fl. Joe Galli, Velvet Sky and Tim Storm are on commentary this week. It's Velvet time.
Opening Match
Heavyweight Exhibition Match
Thrillbilly Silas Mason (with Pollo Del Mar) defeated Brady Pierce.
Kyle Davis is joined at the podium by Daisy Kill and Trevor Murdoch. Daisy Kill pulls out his ukulele to play a quick tune for Murdoch. Daisy Kill sings that while he respects Murdoch, he is willing to meet him in the ring later tonight if Murdoch has the balls. Murdoch doesn't find the song amusing and accepts the challenge.

Unsanctioned Exhibition Handicapped Match
Daisy Kill and Jack Talos versus Trevor Murdoch ended in no contest after interference by Mike Knox, after Daisy Kill and Talos continued to attack Murdoch.

Backstage interview between May Valentine and Kevin Kiley. Kiley reintroduces himself to the audience with a new humbling approach, after a six year hiatus. He looks forward to 'controlling his narrative' and 'telling his story' on this new path he is on.
Backstage interview between May Valentine, BLK Jeez and EC3. BLK Jeez takes the time to clear the air between Tyrus and himself and then promotes the new partnership he has with EC3. EC3 also uses his time to clear any bad blood between Tyrus and himself as well. 
"NWA Nuff Said" Encore Presentation
NWA World Women's Title: No Disqualification Match
NWA World Women's champion Kamille defeated Angelina Love to retain her championship.
Promo video between Father Mitchell and Taya Valkyrie to hype up tonight's Semifinals match.
Main Event
NWA World Women's Television Title Tournament Semifinals Match
Max the Impaler (with Father Mitchell) defeated Taya Valkyrie to advance to the final round of the women's tournament at NWA 312 next month. 
NWA Powerrr episodes premiere every Tuesday on Youtube at 6pm est.