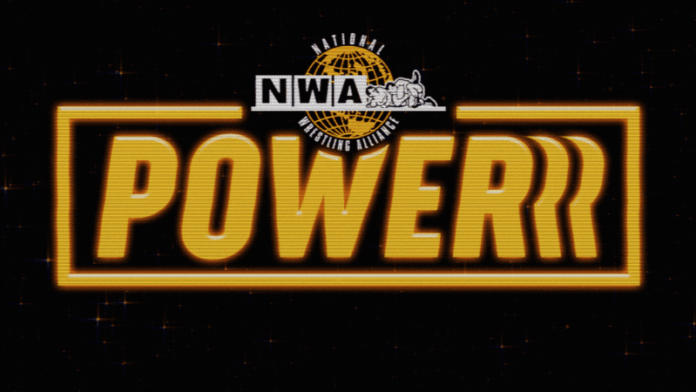 NWA Powerrr Results – March 28th, 2023

This week's NWA Powerrr kicks off from the WEDU Studios in Tampa Bay, Fl. Joe Galli, Velvet Sky and Tim Storm are on commentary. It's Velvet time.
Opening Match
Triple Threat Exhibition Match
Kratos defeated "The Golden Boy" Jordan Clearwater and "Magic" Jake Dumas.
Promo video between Dak Draper, Mims and Aron Stevens to hype up the tag team match later tonight and to continue their latest feud.
Backstage with Danny Dealz and Alex Taylor. Danny tells Taylor he got him a #1 contender's match for the NWA World Junior Heavyweight championship for later tonight. Danny offers Taylor a deal in which if Taylor wins tonight, then the team of the Ill-Begotten stays together. But if Taylor loses, they must disband. Taylor agrees to Danny's deal.

Champion Series Title Opportunity Tag Team Match
B.F.T versus Magnum Muscle ended in disqualification after Aron Stevens, who was banned from ringside prior to the start of the match, appeared at ringside to help B.F.T. As a result, Magnum Muscle keep their Champion Series Title Opportunity and go on to challenge La Rebelion for the NWA Tag Team Championships at NWA 312.
#1 Contender's Match for the NWA World Junior Heavyweight Championship
Joe Alonzo (with Jamie Stanley) defeated Alex Taylor (with Danny Dealz). The Ill-Begotten are forced to disband as a result.

Due to the Ill-Begotten having to disband, May Valentine was instantly replaced by Gaagz the Gimp as the new backstage reporter. We go to Gaagz first interview and it is with La Rosa Negra backstage. Gaagz remains silent and uses a small piece of paper  to ask his question. Rosa reads the note and doesn't agree with being accused of giving "stalker vibes" by the NWA Women's champion Kamille. At NWA 312, Rosa says Kamille will see how Rosa truly feels about the championship.
Gaagz second interview is now with the NWA World Tag Team Champions, La Rebelion. Gaagz continues to remain silent and uses notes to ask Mecha Wolf and Bestia 666 his questions. La Rebelion doesn't care who the competition is as they are prepared to face Dak Draper and Mims at NWA 312, or anyone else.

Main Event
Tag Team Exhibition Match
EC3 & BLK Jeez defeated NWA World Heavyweight Champion Tyrus and Eric Jackson.
NWA Powerrr episodes premiere every Tuesday on Youtube at 6pm est.