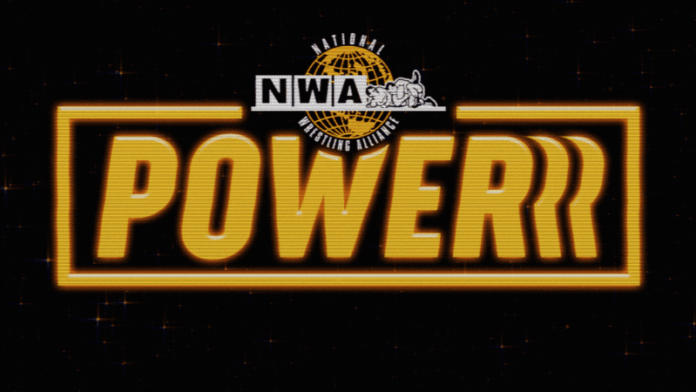 NWA Powerrr Results – March 7th, 2023

This week's NWA Powerrr kicks off from WEDU Studios in Tampa Bay, Fl. Joe Galli, Velvet Sky and Tim Storm are on commentary this week. It's Velvet time.

Opening Match
Heavyweight Exhibition Match
Trevor Murdoch defeated Beast Mode via disqualification after interference from Daisy Kill. After the match, Beast Mode and Daisy Kill continued to beat down Murdoch.

Right before the next match, BLK Jeez and EC3 make their way to the ring and walk up to Kyle Davis at the podium. BLK Jeez goes on to hype up EC3, while reminding the viewers of their new joint partnership.

Singles Match
EC3 defeated Dontae Smiley.
Backstage interview between May Valentine and NWA World Television Champion Thom Latimer. Valentine wants to know what Latmier's thoughts are concerning Rosa Negra setting her eyes on Kamille's NWA World Women's championship. Latimer respects Rosa, but she's going to need a lot more in order to beat Kamille. Valentine then asks Latimer  what's next for the current champion. His plan is to cash in his 'Lucky 7' opportunity, become world champion and become the power couple with Kamille.

Promo video between Father Mitchell and Taya Valkyrie to hype up the upcoming match between Taya and Max the Impaler in the NWA Women's World Television Championship Tournament.

Backstage interview between May Valentine and NWA USA general manager Medusa. Medusa talks about her excitement for the future of the women's division and the change in inequality, until Chris Silvio, Esq. interrupts. Silvio goes on to talk about the inequality that the SVGS are facing with legends like Medusa coming in and taking up their tv time. Medusa reminds Silvio that "[Silvio] is the problem."

Hair vs Mask Match
Gaagz The Gymp w/Father Mitchell versus Sal The Pal ended in no contest after both wrestlers got counted out. Neither wrestler lost their hair or mask.
Promo video between Ashley D'Amboise and Kenzie Paige to hype up their upcoming match in the NWA Women's World Television Championship Tournament.

Backstage interview between May Valentine and Blunt Force Trauma. Valentine takes the time to apologize for her actions towards the tag team during her wedding. Damage has no response to her apology. Valentine decides to move on with the interview and wants to know how Blunt Force Trauma will move forward with their feud with the NWA Tag Team champions La Rebellion. Damage says with "pain"  while Carnage answers "[with] carnage."

Main Event
Singles Match (non-title)
NWA World Women's Champion Kamille defeated Ruthie Jay in Jay's NWA debut match.

NWA Powerrr episodes premiere every Tuesday on Youtube at 6pm est.