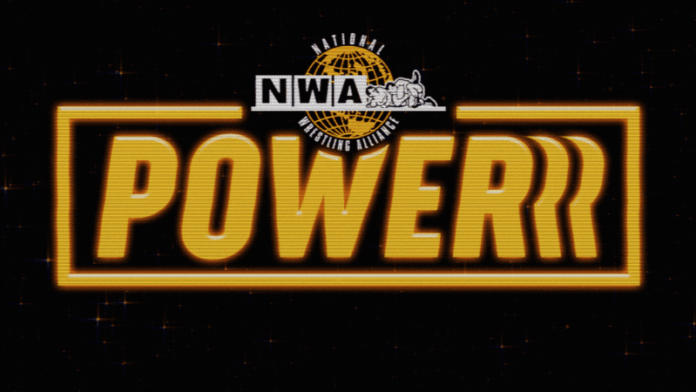 NWA Powerrr Results – May 16th, 2023

This week's NWA Powerrr kicks off from StudioONE in Highland Park, Illinois with Joe Galli, Danny Dealz and Tim Storm on commentary. Wrestling as it's meant to be.
Opening Match
NWA World Women's Television Championship Match
Kenzie Paige defeated Sierra via pinfall to retain her championship.

Backstage interview between May Valentine and NWA National Heavyweight champion EC3. Valentine asks EC3 if he had any concerns going into his match with Thrillbilly Silas next month, without having Jeez.  EC3 asks for a brief moment of silence for his partner and then goes on to say the match with Thrillbilly wouldn't happen because EC3 would offer Thrillbilly an offer he wouldn't be able to refuse. When asked how EC3 rated Thrillbilly as a competitor, EC3 would go on to describe him as a special competitor with a bit of "dog" in him. Just like a dog, Thrillbilly is very loyal and trusting, which is why Thrillbilly's loyalty to  Pollo Del Mar would be his downfall. EC3 invites Silas to join him.

Tag Team Exhibition Match
Odison and Kratos defeated Cyon and Jordan Clearwater via pinfall.

Backstage interview between May Valentine, Rhett Titus and NWA World Television champion Thom Latimer. Valentine compliments the team before asking if they can "win it all", referring to the Crockett Cup Tournament. Both Titus and Latimer are confident as they pay each other respect and agree with each other that they both want a [Crockett Cup] trophy.

Triple Threat Match
Alex Taylor defeated Fodder and Koa Laxamana via pinfall.

Backstage interview between May Valentine and Magnum Muscle (Dak Draper & Mims). Valentine announces their rematch next week with La Rebelion for the NWA Tag Team championships and asks how they feel about it. Mims is still not over their loss at NWA 312 last month. He says they can only blame themselves and how next week they would not be taking the situation lightly. Dak Draper tells La Rebelion that their days are numbered and how their time is up.

Main Event
Tag Team Match
Pretty Empowered (Ella Envy & Roxy) defeated La Rosa Negra and Labrava Escobar via pinfall.
NWA Powerrr episodes premiere every Tuesday on Youtube at 6pm est.