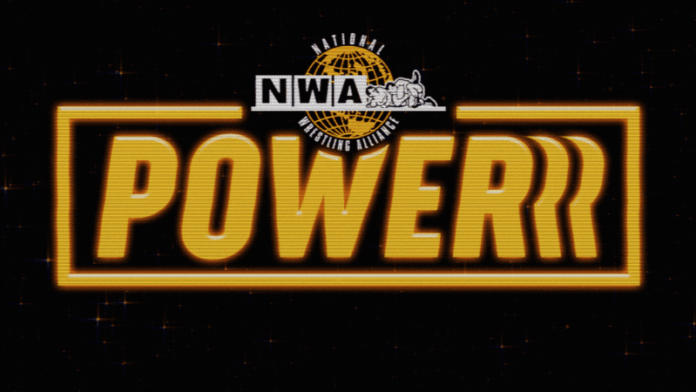 NWA Powerrr Results – May 9th, 2023

This week's NWA Powerrr kicks off from StudioONE in Highland Park, Illinois with Joe Galli, Danny Dealz and Tim Storm on commentary. Wrestling as it's meant to be.

Opening Match
NWA World Television Championship Match (6:05 time limit)
Thom Latimer retained the championship against NWA National Heavyweight Champion EC3 due to time running out.

Singles Match
Yabo the Clown defeated Ricky Morton via pinfall.

Backstage interview between May Valentine, Aaron Stevens and Blunt Force Trauma. Valentine talks about the amazing and heartbreaking relationship she has had in the past with Stevens and wants to know if she gets any credit for his success as a manager. Stevens brings up the past due bills she still owes him as that will be the only credit he gives her you. Stevens then gets questioned about creating another "a coup" in the NWA. He strongly disagrees with that as he hypes up the members of Blunt Force Trauma as men who do what they want.

Kyle Davis is in the ring with Bully Ray this week. Davis asks Ray if there was any intent behind Ray driving Tom Latimier to the edge during their last match. Ray responds by saying as he normally does not apologize to others, he wants to give one to Latimer. Ray addresses this by talking about his conversation with Billy Corgan, prior to his match with Latimer, when Ray was asked to speak about Latmier. Ray had warned Corgan it wouldn't be pretty. Ray mentions how Latimer had the tendency to "get into his own head" and why that made it easy for Ray to rattle Latimer's cage. Ray says he did it with the purpose of getting Latimer to realize his own potential, as Ray promises that Latimer will one day become NWA World Heavyweight Champion. As Ray goes to leave, Daisy Kill joins him in the ring with his ukulele and. Ray doesn't find it amusing and ends the segment with a song of his own and a fight.

Singles Match
Bully Ray defeated Daisy Kill in a squash match.

Backstage interview between May Valentine, NWA World Women's Television Champion Kenzie Page and Kylie Page. Valentine asks how the 2x champion feels. Kenzie says she feels like a champion, as well as lucky. Valentine wants to know if her sister Kylie shares the same excitement. Kylie agrees and even suggests adopting a new family member into the team. Valentine finishes the segment by asking Kenzie Page about her thoughts going into next week's match against Sierra and obviously Kenzie is neither fazed nor worried about it.

Backstage interview between May Valentine and Cyon. Valentine wants to know if Cyon has lost his shine, after his recent title loss. Cyon says he now knows and understands who he is and what he must do. He says that the recent loss would not be his last stop and that this now his NWA.

Main Event
Tag Team Match
NWA World Heavyweight Champion Tyrus and Chris Adonis versus Blunt Force Trauma (w/ Aron Stevens) ended in a double countout when Tyrus and Carnage both failed to make it back into the ring.
NWA Powerrr episodes premiere every Tuesday on Youtube at 6pm est.