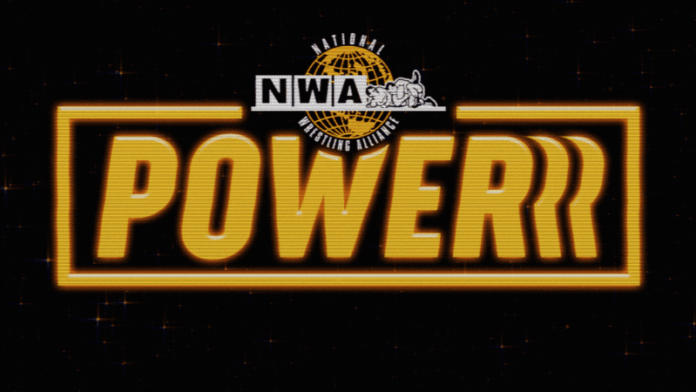 NWA Powerrr Review – March 14, 2023
Kicking off this week's Powerrr with Joe Galli interviewing Chris Adonis, asking how his preparations are going for his NWA World Heavyweight Title match against Tyrus at 312. NWA World Heavyweight Champion Tyrus then made his way onto screen after Adonis said that the Adonis Lock would take the title from him. Tyrus talked about how he was the bogeyman underneath the bed of all the Internet fans and claims Adonis couldn't lock the Adonis Lock on someone as big as him.
Semi Final Match Of The Women's Television Title Tournament
Ashley D'Amboise vs. Kenzie Paige
Ashley D'Amboise & Kenzie Paige both pulled each other's hair in the opening moments and after an exchange they crashed to the mat while pulling each other's hair again. D'Amboise hits a neckbreaker for a two count. Paige drew D'Amboise in and sends her neck 1st on the middle rope and then hits a cutter for the win.
Winner: Kenzie Paige
Trevor Murdoch talked about how the NWA decided to put him through a test with the big man he faced recently Beast Mode that he coined Van Hammer Jr. and that he was coming back to Power Live to have a talk with the big man.
Mike Knox vs. Stacee Alexander
Stacee Alexander raked Knox's eyes and got a bit of heat before Knox hits Knoxout for the win.
Winner: Mike Knox
May Valentine is with Bobby Fulton and they discussed The Fixers mocking him and stealing the United States Tag Team Titles. Fulton then offered an open challenge to either Fixer, saying he was an old man but he was going after them for disrespecting both he & the United States Tag Team Titles. Valentine suggested that his health struggles might prevent him from doing that. Fulton said that it may be true and that his voice is evidence of the throat cancer he had but he was going to stand up and do the right thing.
Valentine asked about Rolando Freeman's relationship with Aron Stevens & Freeman said that Stevens betrayed him like he did Valentine. Freeman blamed Stevens for getting in his head and causing him to go out to fight Tyrus for the NWA World Heavyweight Title where he failed immediately. Freeman said he was coming for Stevens and was going to get some revenge for Valentine, too.
Television Title Match
Thom Latimer (c) vs. Rhett Titus
Thom Latimer & Rhett Titus exchanged a lot of technical wrestling throughout the match before Titus went up and over in the corner and Latimer hits a spear out of the corner for a two count. Latimer immediately went for the crossface but Titus blocks it so Latimer went back to the knee that he worked on early on and transitioned into an STF for the submission win.
Winner By Submission & Still Television Champion: Thom Latimer (4:26) (STILL CHAMPION!!!!)
We go backstage where May Valentine is with Thrillbilly Silas Mason and disheartened because he didn't get the National Title. He then called out Brady Pierce saying he was going to climb back to the top. Pollo Del Mar emphasized that it was not personal but Mason was going to take Pierce out to get to the top.
Champion vs. Champion Match
Junior Heavyweight Champion Kerry Morton vs. NWA World Tag Team Champion Mecha Wolf
Mecha Wolf used a series of submission attempts after hitting an armdrag off the top rope and Kerry Morton almost went out in a Koji Clutch shortly after. Wolf went for a double jump moonsault off the middle rope but Morton dodges and hit some punches in the corner. Wolf hits a tornado DDT for a two count.
Wolf went for a powerbomb but Morton countered and almost got the 3 count. After this, Bestia 666 made his way down to ringside but because he didn't have a manager's license, the referee tried to get rid of him. Bestia passes a NWA World Tag Team Title to Wolf but the referee caught him and he turned around into a jumping knee from Morton follow by GTR to get the win.
Winner: Junior Heavyweight Champion Kerry Morton