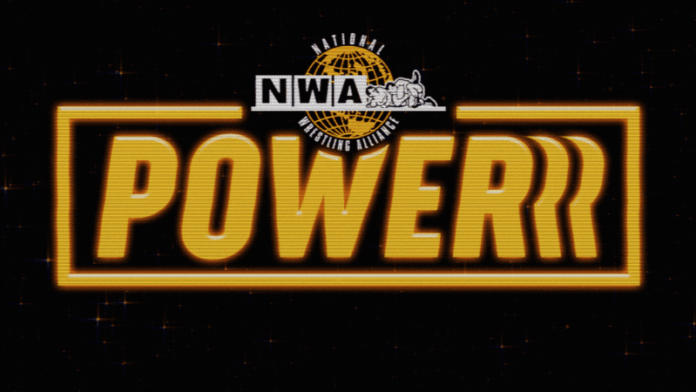 NWA Powerrr Season Finale Results – May 30th, 2023

This week's NWA Powerrr kicks off from StudioONE in Highland Park, Illinois with Joe Galli, Danny Dealz and Tim Storm on commentary. This is the last episode before the Crockett Cup Tournament later on this weekend. Wrestling as it's meant to be.
Opening Match
Tag Team Exhibition Match
Knox and Murdoch versus the NWA United States Tag Team Champions The Country Gentlemen (Aj Cazana and Anthony Andrews) ended in a no contest after outside interference from the Fixers and the SVGS caused a double disqualification.

Crockett Cup Qualifying Tag Team Match
The Now (Hale Collins and Vik Dalishus) defeated Ryan Matthews and Mario Pardua via pinfall and now qualify for the Crockett Cup tournament this weekend.

Backstage interview between May Valentine, Father James Mitchell, Max the Impaler and Judacias. Valentine wants to know about the team's chances at winning the Crockett Cup. Father Mitchell believes the better question should be what chances do the other teams have at beating them? None.

Singles Exhibition Match
Samantha Starr defeated Kylie Paige via pinfall.

Backstage interview between May Valentine and Natalia Markova. Valentine wants to know how Markova feels heading into her match for the NWA Women's championship against Kamille at The Crockett Cup. Markova says she feels 'awesome' and happy that her hard work has paid off. Markova knows Kamille has weaknesses and she [Markova] has the power.

Final Crockett Cup Qualifying Tag Team Match
Magic Jake Dumas and Mercurio (w/ Cj) defeated Jamie Stanley and Joe Alonzo via pinfall and now advance to the Crockett Cup Tournament.

Main Event
In Ring Segment with Kyle Davis
Number one contender 'Thrillbilly' Silas Mason (w/Pollo Del Mar) and NWA National Heavyweight Champion EC3 meet each other in the ring for one last time before their upcoming title match this weekend. EC3 and Silas go back and forth, until Silas declares he has had enough and wants to know what this "offer" is that was offered to him by EC3 a few weeks ago. EC3 believes Silas is the future of the company, which is why EC3 suggests that they team up and win the Crockett Cup together. EC3 says with his mentorship, there would be no stopping Silas. In return for taking EC3 on as his mentor and after EC3 wins the world championship,  EC3 would then hand over and  give Silas the NWA National Heavyweight title. Easy enough offer. Silas recognizes that they both go back and recognizes that EC3 is right as he offers his hand. What Silas recognizes EC3 is right about is how Silas does indeed have "that dog in 'em." With that said, Silas lays a big 'ol kiss on EC3 before laying EC3 out in the middle of the ring with the 'Thrill Ride.' Silas and Del Mar begin to celebrate in the ring with the title in hand as this season of NWA Powerrr comes to an end.
NWA Powerrr episodes premiere every Tuesday on Youtube at 6pm est.

The NWA Crockett Cup PPV will take place live on June 3rd and 4th on Fite at 8pm est.