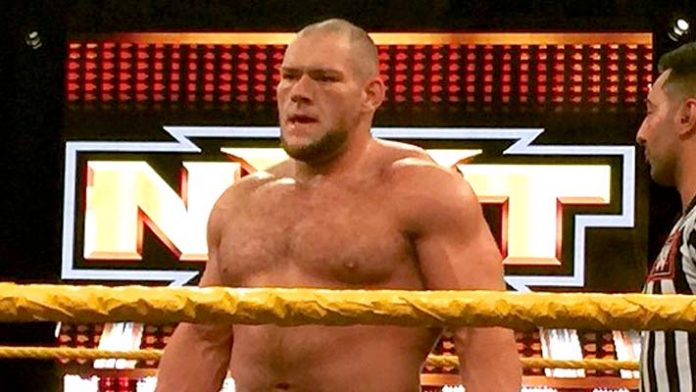 – Several NXT Superstars revealed their New Year's Resolutions to WWE.com, including Lars Sullivan, who wants to be Stephanie McMahon's favorite wrestler.
Sullivan said, "My New Year's resolutions are as follows: I plan to win an NXT championship. If you're in this business and your goal isn't to win a championship, get out. In fact, I would suggest anyone in my path to just get out anyway — it'll save you the pain and anguish I will cause you. I anticipate this becoming a reality by SummerSlam.
"Number two, become Stephanie McMahon's favorite wrestler. Mrs. McMahon is a true visionary and pioneer in sports-entertainment. Mrs. McMahon has always been my favorite authority figure by virtue of her principles, values, morals, and ethics. I'd love to have the opportunity to compete on Raw, Mrs. McMahon. [Smiles]
"My third resolution is to put at least two people through a table. I won't lie, when [Killian] Dain splashed me through the table, it hurt, but I liked it. I'd like to share that feeling with others, so they can feel the pure ecstasy and pleasure that I did."
You can check out the article here, which also features New Year's Resolutions from Roderick Strong, Zelina Vega, Tucker Knight, Otis Dozovic and Lacey Evans.
– In this clip from last night's episode of Total Divas, Lana confronts Carmella about a rumor she says Natalya started. Lana tells Carmella she would never try to take her off live events and that Natalya is lying.