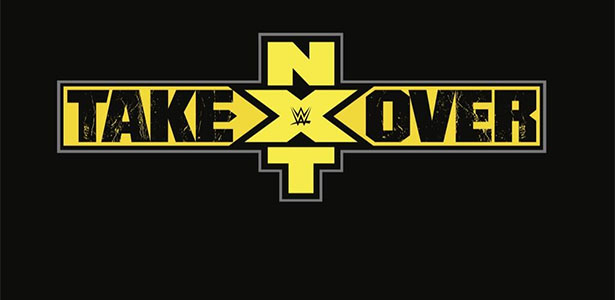 When WWE Network aired "NXT Takeover: Fatal 4-Way", I was very hesitant as to how to think about it. Sometimes, what makes something great is not rubbing it in our faces. I'm in the camp that believes the WWE Title should be defended 4-6 times a year; versus 12 minimum. It makes the people more marketable and legitimizes it. NXT is the same way. Having these PPVs now, albeit only 3 so far this year, is great to showcase WWE's future talent. After all, NXT has produced such current megastars as Bray Wyatt, Cesaro and The Shield. Putting NXT on WWE Network is great. It doesn't have a TV deal so is exclusive to those who pay for the Network. The PPVs are one in the same, but they also exploit it. These workers are some of the lowest paid in WWE. Putting them in special events like this is going to eventually cause a revolt to pay them more. That's still not my point. Does having NXT PPVs water down the excitement of the product? NXT Takeover: Fatal 4-Way prompted me to think this question. I was pleased with the answer.
The first thing I absolutely abhor with the past NXT events are the use of both current superstars (John Cena) and then legends (Ric Flair and Bret Hart). If you read my last articles, you know I'm not a fan of Legends being used. Putting big names like that take advertisements and mic/camera time away from the developmental talents. It's great to have these guys backstage…but not on camera. NXT Takeover 2 did NOT have these talents. I was very pleased with that.
In an effort to advertise who and what they have, WWE decided to use this stage to debut Japanese megastar, KENTA. I'm a fan of his work but man, I couldn't stop laughing at his skinny jeans he was wearing out there. I don't know how he was able to walk in those. Having him do crappy, and lazy, punches and kicks to The Ascension (fresh off their title loss) was a very poor way to showcase this big name. I hope they make up for it when he debuts on this upcoming episode of NXT.
The matches on this PPV were also a good sign of things to come. We crowned new tag team champions in Sin Cara 2 and Kalisto (whom I'm a HUGE fan of). These two, specifically Kalisto, put on such a great performance. I really am banking on them bringing back a light-heavyweight high flying mentality BACK to the WWE after a very long absence. The match that stood out to me was Charlotte vs Bayley. I am not a fan of either woman. I used to feel that Charlotte only got this job because of her dad. Bayley…I just hate her look. Both women came out giving everything they've got and it translated to such a great back and forth match on TV. I actually thought Bayley was going to win until Charlotte virtually took her head off.
The main event had the internet crowd buzzing so much. I'll never understand why the IWC drools over such superstars like Sami Zayn. Look at how they drooled over Cesaro. Once he got a chance and became the next John Cena, IWC quickly turned on Cesaro and now he's lucky to get a spot on the mid card. I don't want Zayn to be there. The kid's great. I hate the Rocky storyline they give him (of being beat to hell and then coming back) but it works for now. The fatal 4 match was great, though. I wish Tyson Kidd and Tyler Breeze had a better opportunity to show off what they have. Neville and Zayn are two guys who will clearly headline the main WWE roster once they debut. Well…maybe not headline because I could name 10 guys who would snap them like twigs; but IC title always needs to be defended!
This NXT PPV was great in that it further established the talents that were there and gave hope to those who are still up and coming into their own. With the use of no legends, the only real complaint I had was Renee Young on announce. I love her and think she does a great job; just not on announcing. She's like John Madden (overly obvious). I definitely couldn't do her job, though, so I will say she's doing better than I ever would.
What do you think? Comment below with your thoughts, opinions, feedback and anything else that was raised.