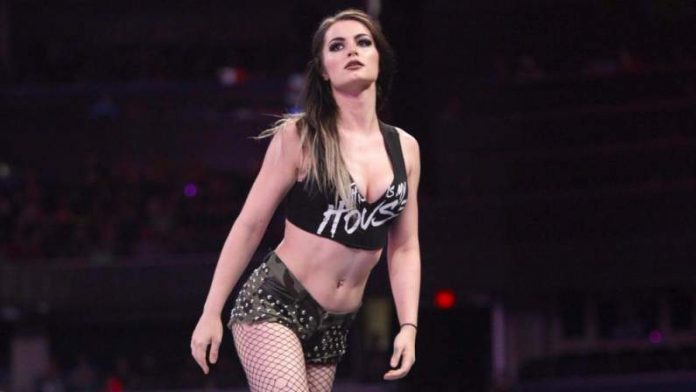 – Above is video of Becky Lynch talking about the first-ever women's Money In the Bank Ladder Match on Sunday. Becky says this is one of the most brutal matches you can have but her goal since coming to WWE has always been to prove that the women can do everything just as well or better than the men can, and that they can be a top attraction that gets the people so emotionally involved. Becky says to hear the crowd and how excited they are lets her know she's doing her job, and that the women's division is doing what it's supposed to do.
Becky says this is another opportunity to show once again that she's the best as this is all about competition and being the best. She goes on and says she's happy to be in the match but she really needs to win it.
– As noted, Paige posted gym photos to Instagram on Tuesday and commented on training for her return to the ring. She also tweeted that she was headed in for her final round of x-rays yesterday. The former champion has been out of action since the summer of 2016 after having neck surgery. It was reported in April that she was looking at returning to the ring this summer.
– As noted, John Cena recently filmed a PSA for the "#EndPolio" campaign and interviewed Bill Gates for NBC's "Today" show as Gates' foundation has teamed with Rotary International to pledge $450 million to end polio. As seen below, Cena also spoke also spoke at Rotary's convention in Atlanta earlier this week. Also below is Cena's interview with Gates:
The champ is here! @JohnCena adds some muscle and his support to creating a polio-free world. #EndPolio #Rotary17 pic.twitter.com/znobF6cn8z

— Rotary International (@Rotary) June 12, 2017