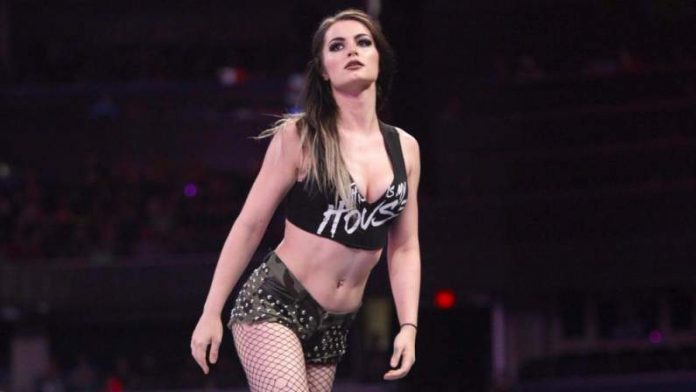 Paige has admitted she contemplated suicide after photos and videos were leaked from her private life.
During an interview on Lilian Garcia's Chasing Glory with Lilian Garcia podcast, Paige talked about her life and career. But they really dig into the two-time Divas champion's rocky 2017.
On the subject of the personal, explicit videos and photos which were posted online without her consent, Paige reveals just how much that invasion of her privacy and the public reaction to it (which is still continuing, as she shares a story of having just been approached recently by a guy calling her "that porn girl" at a bar and making rude references to the recordings) affected her.
Paige said, "I barricaded myself in the house for a couple of months. I was so sad… to the point like I was contemplating suicide – I was so sad and that's why I was doing so much stupid stuff. I was like drinking heavily – I wasn't doing drugs at that point, I did drugs before that you know – but I was just in a really, really really bad place… I was so low, I got so skinny, I ended up collapsing with exhaustion in hospital in England and they told me at the time, it was kind of like stress-induced anorexia… I wasn't eating, I wasn't sleeping, I lost all my hair."
On top of recovering from neck surgery, Paige battled drug abuse, a tumultuous relationship with Alberto El Patron, a sex tape scandal, two suspensions from WWE, and a perpetual vitriol from social media trolls.
"I had a ton of people destroying me. Cyberbullying is a real thing. 50 percent of that is what made me want to kill myself. These people don't have a life. I usually just snap out of things, but a girl wrote to me who told me I was her biggest inspiration. … Just having that support system made me kick out. I do have the best fan base," she said thankfully.
In the 90-minute interview, Paige opens up about being raised in a wrestling family, her relationship with her mother and father, starting her career at 13 years old, balancing her personal and professional life, her suspension from WWE, battles with drugs and alcohol, sour relationships, suffering a career-threatening neck injury, her anticipation of "Fighting With My Family", making a massive return to the ring with a huge WWE comeback, and more.