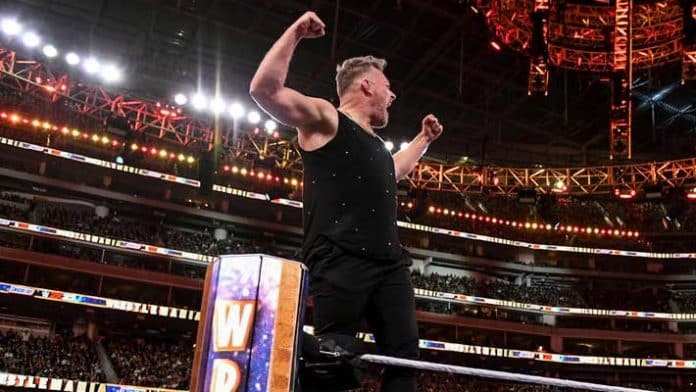 New information about the massive contract Pat McAfee signed with ESPN to bring his daily radio show to the sports network has come to light.
Earlier this year, in addition to his college football alt-broadcasts for ESPN with Peyton Manning's Omaha Productions, McAfee started appearing regularly on "College GameDay" on ESPN. During this time, "The Pat McAfee Show" program, which aired on YouTube, developed into one of the biggest sports radio shows in the nation.
As a result of his increased ESPN responsibilities, McAfee had to take a break from his role as color commentator on WWE SmackDown. Wade Barrett filled in for him while McAfee hosted College Gameday. He was supposed to come back once the football season was over. Despite McAfee's one-off performance at the Royal Rumble in January and his unexpected appearance at WrestleMania 39 for a brief match with The Miz, that hasn't happened.
He previously agreed to a four-year, $120 million contract with FanDuel.
McAfee inked the ESPN deal earlier this month, with the show premiering on the network in the fall and also airing on ESPN's YouTube channel and ESPN+.
According to Andrew Marchand of the New York Post, McAfee's contract is worth $85 million over five years, with an annual salary of $17 million.
"I will be paying my people and we will be producing the show fully," McAfee said over DM. "[ESPN] will be handling a lot more of the backend stuff, while also providing a platform that is incomparable linear wise with a network of talent that is deep and awesome. Their production assets, league rights capabilities, and access to everything in the sports world makes us incredibly pumped about the possibilities and can't wait to get started this fall."