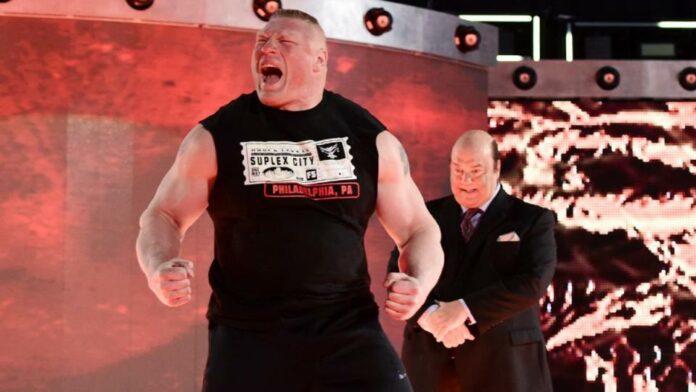 – Above is the latest episode of Superstar Ink with Corey Graves talking to Jeff Hardy about his tattoos.
– Triple H turns 48 years old today while Dolph Ziggler turns 37, Shannon Moore turns 38, Manny Fernandez turns 63 and Greg Gagne turns 69. Also, today would have been the 58th birthday of Matt "Doink the Clown" Osborne.
– Paul Heyman tweeted the following to confirm Samoa Joe vs. WWE Universal Champion Brock Lesnar at Saturday's non-televised SmackDown live event in Detroit, which will be the final WWE show to take place at The Joe Louis Arena.
NEW @BROCKLESNAR MERCHANDISE — LAST THROW AT THE JOE! Collectors Edition – 1 Night Only – @WWE — Avail this Saturday at @JoeLouisArena! pic.twitter.com/FqkIprF6tX

— Paul Heyman (@HeymanHustle) July 27, 2017
#ICYMI – I'm officially confirming @BrockLesnar WILL defend @WWE's #UniversalChampionship vs @SamoaJoe #LastShowAtTheJoe This Saturday Night pic.twitter.com/tHlDETfIPz

— Paul Heyman (@HeymanHustle) July 27, 2017