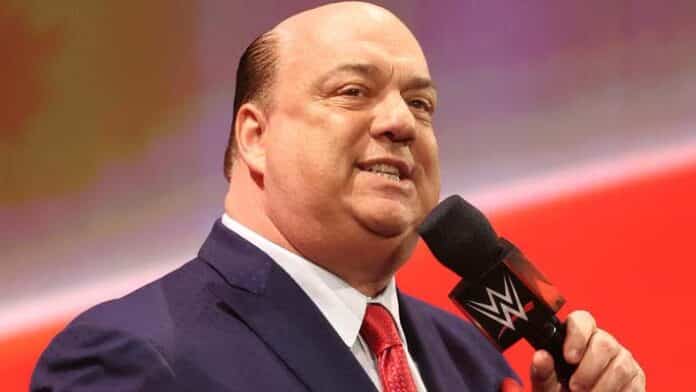 Paul Heyman recently appeared as a guest on the Out Of Character podcast for an in-depth interview promoting WrestleMania Goes Hollywood this weekend.
During the discussion, "The Wise Man" of The Bloodline reflected on Brock Lesnar walking out on WWE weeks before his match at WrestleMania 31 several years ago.
Featured below are some of the highlights from the interview where he touches on this topic with his thoughts.
On being in Lesnar's corner when The Beast took on Roman Reigns for the first time at WrestleMania 31: "I was there for his (Roman Reigns') first WrestleMania main event because it was against Brock Lesnar. I was there for the first promo he had to do about his first WrestleMania main event because it was the night after the blizzard and Brock and I came and I opened it up by shaking his hand and telling him that I've known your family longer than you've known your own family and then when we finally brought it out into the ring."
On confirming that Lesnar had walked out on WWE five weeks prior to WrestleMania 31 due to differences with the company, ones that were eventually worked out: "Brock had walked out of WWE five weeks before WrestleMania and we were tasked with Roman Reigns and Paul Heyman in the ring talking about Roman Reigns' first WrestleMania main event, just the two of us, which history will now show, these parallels between these two men (Reigns & Cody Rhodes) that carry their family legacies, both from the past and into the future. Cody Rhodes' first promo with somebody about his first WrestleMania main event was with me."
Check out the complete interview at Apple.com. H/T to POST Wrestling for transcribing the above quotes.