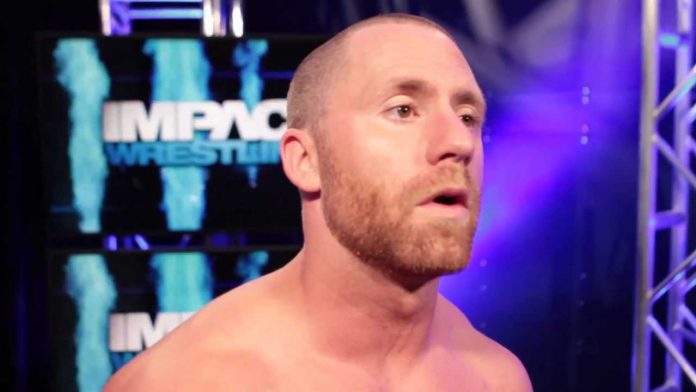 Petey Williams recently appeared on Main Event Radio and spoke about his run in TNA Wrestling, possibly going to NXT, and more. Here are the highlights:
On his decision to leave TNA:
"I was doing the Petey Pump gimmick with Scott Steiner. My contract was coming up and it seemed like they were getting ready to write me out. Steiner joined the Main Event Mafia and they did an injury angle with me to separate Steiner and I. Then they called me back to TV to interfere in a match to help AJ Styles win against the Main Event Mafia. It was the first time I was ever aligned with AJ Styles in the history of my TNA run. That day prior to the tapings, I met with Terry Taylor the head of Talent Relations. I'm standing there with Alex Shelley, all our contracts were up around the same time, mine and the Motor City Machine Guns. And Terry tells us not to worry that we are going to be re-signed. Negotiations are going well. I did some motion capturing for the video game in Los Angeles. Then I get a call from Taylor and he tells me Petey, we've decided we aren't going to re-sign you. I always say it's a BS line when they say something like they've got nothing for you. He said that they were going to pay out the rest of my contract. Come to the next PPV and the TV Tapings. Then they're going to do a loser leaves town match and I'm going to lose and leave.
"I couldn't say anything. Anything they tell me to do I would do it. They had me get shot by a paintball gun, shave my head on TV. If you write a storyline for me, I'm going to execute it the best that I can. I was working against Bobby Roode and James Storm and I told them this is my last match. Everyone was telling me to stop messing around. Nobody believed it and I said it's real. It's something that I love to do and I was living my boyhood dream. It was devastating. It started a domino effect. Jimmy Rave got released. Then Sonjay [Dutt]. Months at a time just releasing people. I can't explain it. People respected my position in the company. Even when I was done the match I said my goodbye in the ring and walked through the curtain. A good portion of the locker room was standing there at the Gorilla Position clapping and giving me hugs."
On possibly going to WWE NXT:
"Maybe Team Canada re-forms there. Nah they probably wouldn't go for that but who knows. Bobby [Roode] and Eric [Young] started in TNA with me at the exact same time. We worked our way up in this business together. What's good about the WWE product now is that they've brought the TNA/ROH style to WWE TV. That's the new age of wrestling. It's great for all talent. No more typecasting as a TNA guy, ROH guy, WWE guy, Japan guy. Now you could go from one company to the other. All the styles are now intermixed and we could go anywhere nowadays. I would've been a guy back in the day who they'd say he couldn't be in WWE because of whatever stigma they had. It wouldn't be like that anymore. At the end of the day I just want to wrestle. I'll wrestle whoever, whenever. As long as I get to wrestle in front of the fans and they appreciate it."