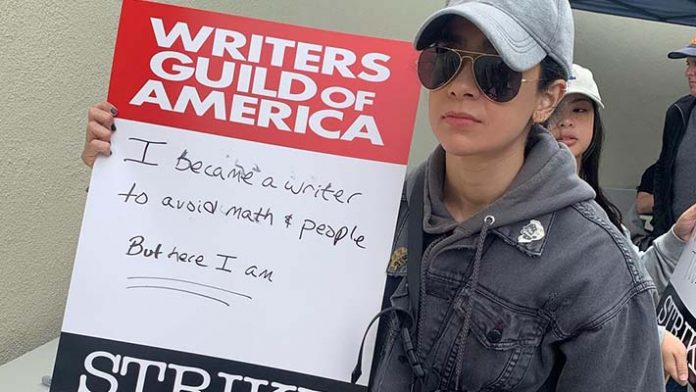 AJ Mendez has joined the picket line for the Writer's Guild of America strike.
On Friday, the former WWE "Diva" and WOW – Women Of Wrestling executive producer posted a photo of herself in the streets with the other protesters on Instagram. For those who are unaware, Mendez co-wrote Blade of 47 Ronin with Aimee Garcia. Mendez, Garcia, and others can be seen in the photos below supporting the cause.
The Writers Guild of America is currently on strike after failing to reach an agreement with the Alliance of Motion Picture and Television Producers on a number of issues, including the inability to use AI in script-writing, health care and minimum wages for television and film writers, residuals from streaming, and more.
You can check out the photos below: