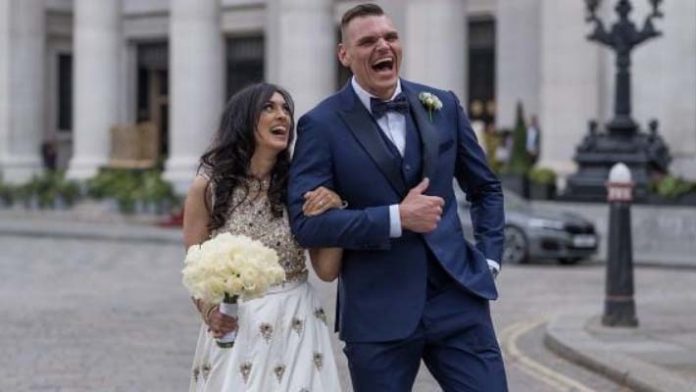 Gunther and Jinny have gotten married.
They began dating in 2021 after meeting in WWE NXT UK before the brand was discontinued and Gunther was promoted to NXT.
Jinny was a prominent women's wrestler on the indie scene in the United Kingdom before signing with WWE in 2018. She was twice the PROGRESS Wrestling Women's Champion and once the Revolution Pro Wrestling Undisputed British Women's Champion.
She last wrestled for NXT UK in November 2021 and announced her retirement from the ring in January after suffering a severe concussion.
The wrestling couple announced their marriage over the weekend. The WWE Intercontinental Champion announced their marriage via Twitter:
Congratulations to the newlyweds.
— GUNTHER (@Gunther_AUT) May 1, 2023