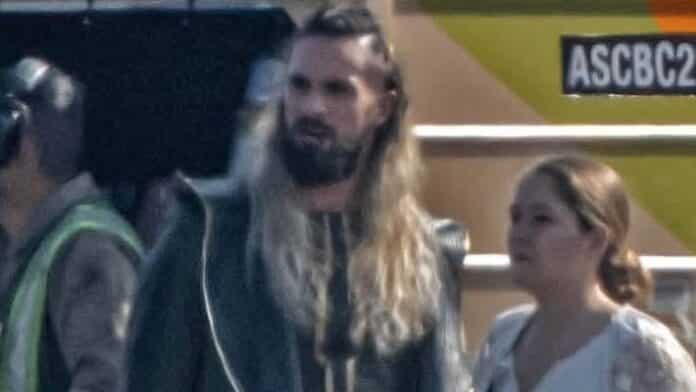 Seth Rollins did not appear on Monday's episode of WWE Raw. Instead, WWE aired video packages to promote Rollins' upcoming World Heavyweight Championship finals match against AJ Styles at Night of Champions later this month.
A Twitter user from Atlanta, Georgia, posted a photo and video of Rollins on the set of "Captain America: New World Order."
Anthony Mackie, Danny Ramirez, Carl Lumbly, Tim Blake Nelson, Shira Haas, Harrison Ford, and Liv Tyler star in the film.
Malcolm Spellman and Dalan Musson wrote it, and Julius Onah will direct it. The Marvel film will be released on May 3, 2024.
Rollins has done voiceover work for animated films such as "Trouble," "The Jetsons & WWE: Robo-WrestleMania!" and "Sharknado 4: The 4th Awakens." In 2017, he appeared in the film "Armed Response" alongside Wesley Snipes.
You can check out the photo of Rollins on set below: