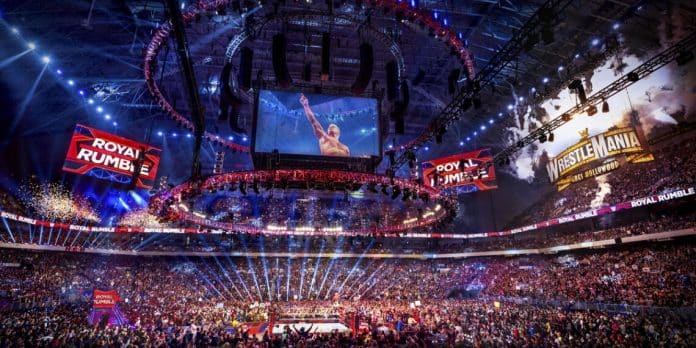 It's common to see a lot of uncontracted talent in the area during top WWE events because they are typically booked for a signing or appearance elsewhere over the weekend. It's unusual to hear of a star from a rival promotion hanging out backstage at a WWE event.
Online images purport to show Cody Rhodes and Ricky Starks arriving Saturday night just before the live Royal Rumble broadcast. Starks and Rhodes are close friends, and Starks has friendships with other WWE wrestlers as well, Bayley being one example.
Starks, who recently defeated Chris Jericho on Dynamite, is currently being touted as one of AEW's breakout stars.
For those of you wondering, he has not made any mention of intending to leave AEW.