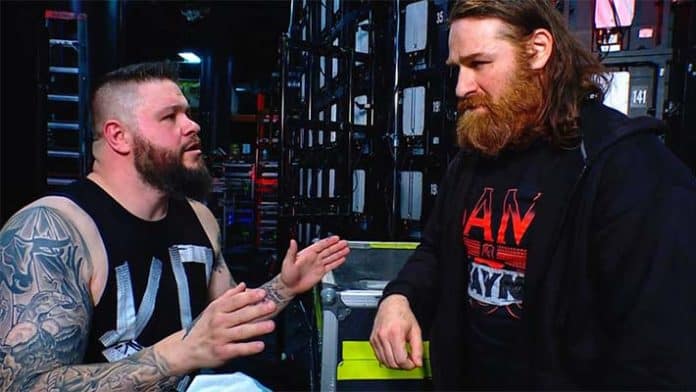 It was previously stated that the SmackDown Women's Championship match between Charlotte Flair and Rhea Ripley would conclude Night 1 of WWE WrestleMania.
For weeks, it had been speculated that the first night would conclude with The Usos defending the Tag Team Championship against Sami Zayn and Kevin Owens. However, Dave Meltzer of the Wrestling Observer Newsletter reported that the tag match will not be headlined due to "political reasons."
"When we had asked about Usos vs. Kevin Owens & Sami Zayn headlining night one, since at the time Zayn was the company's hottest babyface character, we were told that there were political reasons in play to where Flair vs. Ripley would most likely get that spot," Meltzer wrote.
At this time, it is unknown whether the Tag Team Title match will take place on the first or second night. It's also unclear what the "political reasons" are, but the original plan for WrestleMania was to split the World Titles and crown a new champion.
A title match on Night 1 was reportedly originally planned to feature Seth Rollins, Drew McIntyre, or Cody Rhodes. Since there has been no indication in that direction, plans may have changed or something unexpected may be planned. A lot has changed in the last few months, particularly since the company learned that The Rock would not be available to wrestle this year.
Stay tuned to PWMania.com for more.