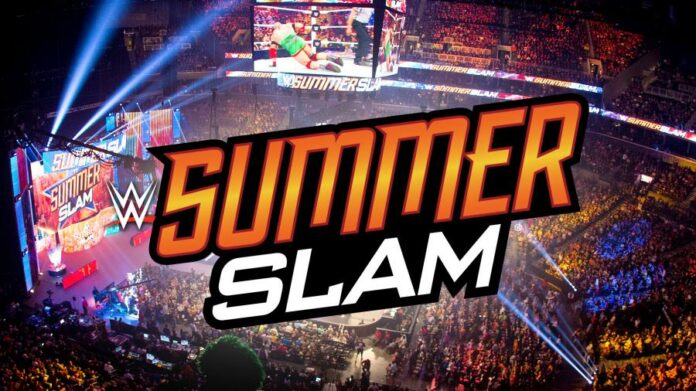 Below are the latest betting odds for Sunday's WWE SummerSlam, now with a heavy favorite in the WWE Championship. Bet Wrestling reports that Shinsuke Nakamura is hugely favored to defeat Jinder Mahal in the match, although it's worth mentioning that the odds are for a match win, not a title change.
Universal Champion, Brock Lesnar, is a small favorite in his Fatal Four-Way WWE Universal Championship match. Samoa Joe has the second best odds. Alexa Bliss is favored to go over Sasha Banks, and Naomi is heavily favored to defeat Natalya. AJ Styles is favored to retain in his US Championship match against Kevin Owens.
The "smart money" is not in yet.
* WWE Universal Championship – Fatal Fourway: Brock Lesnar(c) -320 vs Samoa Joe +375 vs Braun Strowman +1100 vs Roman Reigns +1500
* WWE Championship: Jinder Mahal(c) +700 vs Shinsuke Nakamura -1500
* Raw Women's Championship: Alexa Bliss(c) -260 vs Sasha Banks +180
* Smackdown Women's Championship: Naomi(c) -930 vs Natalya +510
* WWE United States Championship: AJ Styles(c) -400 vs Kevin Owens +280
* Raw Tag Team Championship: Cesaro and Sheamus(c) +135 vs Dean Ambrose and Seth Rollins -175
* Smackdown Tag Team Championship: The Usos +500 vs The New Day -900
* WWE Cruiserweight Championship: Akira Tozawa(c) -425 vs Neville +305
* John Cena +150 vs Baron Corbin -190
* Randy Orton +500 vs Rusev -900
* Finn Balor -555 vs Bray Wyatt +365
* Big Show +140 vs Big Cass -180
* The Hardy Boyz and Jason Jordan -285 vs The Miztourage +205