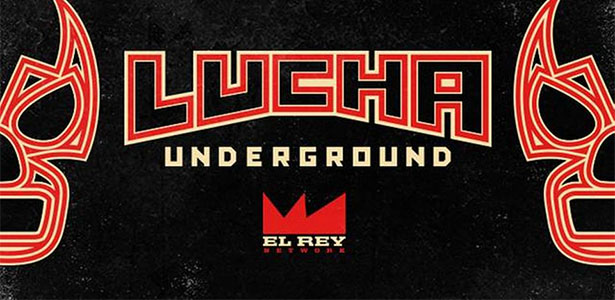 El Rey sent us the following for tonight's Lucha Underground episode:
AN EPIC THREE-WAY MATCH HITS THE TEMPLE IN ALL NEW EPISODE OF 'LUCHA UNDERGROUND' WEDNESDAY, MARCH 9th AT 8:00 PM ET/PT ON EL REY NETWORK
Check out a sneak peek of "Death Comes in Threes" below.
Trouble comes in threes! On the newest episode of "Lucha Underground," Mil Muertes seeks out to defend the Lucha Underground Championship in a three-way match against Prince Puma and Pentagon Jr. Find out if he can come out on top Wednesday, March 9th at 8:00PM ET/PT on El Rey Network. Don't miss out on new one-hour episodes of the lucha libre wrestling series from Emmy Award®-winning producer Mark Burnett every Wednesday at 8:00PM ET/PT.
"Lucha Underground" Social Media
facebook.com/LuchaUnderground
twitter.com/LuchaElRey
instagram.com/luchaunderground
youtube.com/elreynetwork