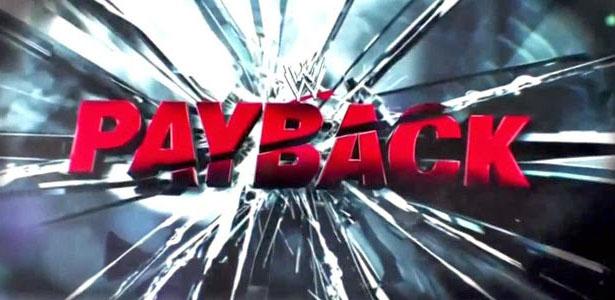 Barely three weeks have passed and it's time for another Pay Per View. I'm not sure if these events should still be called Pay Per Views though. If you have the network you get to see it anyway. Of course given that some people probably still order them they may as well keep the name, for now.
I have to say, in all honesty [I'm always honest], this card is frightfully unappealing. Seriously, apart from the semi interesting main event, every other match is just….well….there. It reminds me of an old WWF 1998 PPV card, where every match on the card was filler and only the main event mattered. Let's start at the beginning.
PRE SHOW
Meta-Powers vs The Ascension
It's going to be a short comedy match but it looks more interesting than some of the matches on the main card. The entire Sandow-Miz debacle seemed to be done to get Sandow over. He was supposed to be a joke under The Miz, then gain credibility. Now he's a joke again, just like Curtis Axel. Both men have legendary gimmicks, but who cares? AxelMania and Macho Mandow are on the pre show. The Ascension have fallen down the ladder too. It doesn't matter who wins. I don't believe the WWE are invested in either team.
[winner] Meta-Powers
MAIN CARD
Sheamus vs Dolph Ziggler
Great, a feud that I don't believe anyone is interested in [I apologize if you are, but I doubt there are many of you]. Aren't they supposed to have the normal match first, then a gimmick match later? It seems they've done it the other way around this time. I didn't expect to see Sheamus lose last time – it surprised me that he did. Having him lose twice in a row makes his turn pointless. He should pick up the win here.
[winner] Sheamus
King Barrett vs Neville
Obviously they thought this match on the last PPV's pre-show was darn good, and deserves to be repeated, on an actual PPV card this time. Neville is certainly very impressive in the ring, and a future match against someone like Rollins could be quite delightful to watch. I sense the WWE feels Neville could achieve great things, so it's likely he'll get the win again.
[winner] Neville
The New Day[c] vs Kidd and Cesaro [2 out of 3 falls match for the Tag Team Championship]
First thing's first – would it not be better to allow Xavier Woods to tag with Kofi and have Big E at ringside? It seems like such a waste to have Woods playing cheerleader while Mr power lifter stumbles around the ring unnaturally.
I'd like to see the challengers regain their belts, but why would that happen? The New Day were promoted in vignettes for weeks, then they debuted, nobody liked them or cared, and they were dropped Raw and Smackdown toilet breaks and PPV pre shows. Now the WWE is trying again, this time with them as heels, and they've given them the belts. I suspect they'll hold them for more than just a few weeks.
[winner] The New Day
Tamina Snuka and Naomi vs The Bella Twins
I still have no idea who the faces and heels are here. Naomi's a heel now right? Or is she still a face? Are the Bella's now faces? Is this a heel v heel match? I have no idea, nor do I care much quite frankly. The WWE is supposedly trying to make the women's division relevant again, yet it can't stick to the goody vs baddie formula. Who will win? Uh….er….um, I'll flip a coin.
[winner] Tails = The Bellas
John Cena[c] vs Rusev w/Lana [I quit match for the United States Championship]
Are they still poking that dead horse? If ever there was a wrestling definition for done to death, this is it right here. How bad do they have to make Rusev look? It's almost like they felt having Cena job to Rusev at FastLane was a mistake, felt bad, and now they want to make it up to him by having him beat the Bulgarian over and over….and over again.
There are all kinds of different theories flying around about how Rusev could win this. With a Lana face turn supposedly imminent, one idea is that Rusev will grab her, threaten to harm her and cause Cena to yell 'I quit.' It's wishful thinking in my eyes. Cena is likely to win again, whether Lana turns or not.
[winner] John Cena
Ryback vs Bray Wyatt
Well this feud is weird and a little out of nowhere. Wyatt has decided to target Ryback and it seems, because I can't see any other reason for this happening, that they wanted Wyatt to feud with someone but they had no idea who. Ryback was free, so they gave him the slot and now Wyatt can try to erase his Wrestlemania defeat from memory and add another victory to his PPV win/loss record.
[winner] Bray Wyatt
Randy Orton vs Roman Reigns vs Dean Ambrose vs Seth Rollins[c] [Fatal four match for the WWE World Heavyweight Championship. If Rollins loses, Kane is out of The Authority]
The main event is the only match the WWE have booked like they give a crap. I can't understand why Kane is still the focal point though. I suppose he's part of the story, but for crying out loud, shouldn't the three former stable mates of The Shield being in this match somehow be the story, rather than old man Kane?
It's a toss up between Reigns and Rollins here. Orton won't win, neither will Ambrose [sorry Ambrose fans]. Reigns might. The WWE certainly want that title on him, but whether they think this is the right time is another story. Personally I think they won't risk it just yet, and Rollins will keep the belt, with Kane keeping his position [yippee].
[winner] Seth Rollins
So there you have it, there's the preview and the predictions. Not a great card – not even a good one. It's average at best. Let's face it, take away the fatal four way main event match and this could be a Raw card. They really haven't pushed the boat out here. UK fans considering subscribing to the network, have it for free this month, meaning they'll get to see Payback. Not sure if this is the best PPV to convince people to pay a monthly fee, but we'll see.
What do you think? Comment below with your thoughts, opinions, feedback and anything else that was raised.