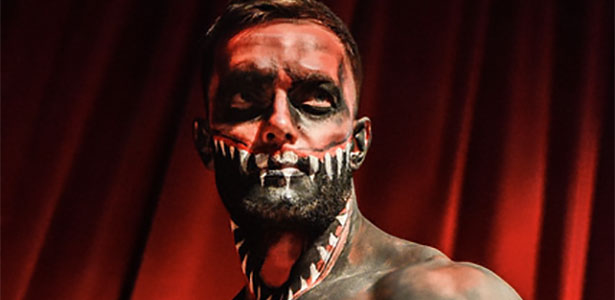 – As seen below, WWE NXT star Prince Devitt spoke with Jim Varsallone of The Miami Herald at last night's live event in Ft. Pierce, FL. Devitt commented on working for WWE being a dream come true:
"I know that's a very cliche thing to say, but since the age of four or five, it's been the only thing on my mind, was wrestling in WWE. It's something I've grown up with my whole life. It's still kind of hard to believe that I'm here as part of the company that I was a fan of growing up as a child."
– Jen Hagopian, catering crew chief for WWE, recently spoke to FirstWeFeast.com about the organization's "bizarre world of catering" and revealed the favorite snacks of several WWE Superstars: The Undertaker (Diet Dr. Pepper), John Cena (Diet orange soda), Dean Ambrose (Oats 'n Honey Granola Bar from Nature Valley), Alicia Fox (almond butter and cocoa powder).