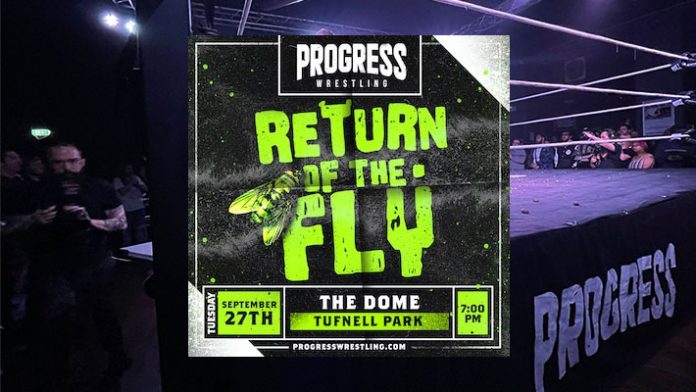 People, they've done it again. Yes, PROGRESS Wrestling put on a top, top show, with a MOTY candidate coming from the epic main event.
The event, titled 'Return Of The Fly' was headlined by Kid Lykos vs Chris Brookes in a NO DQ match which had everything. The storytelling between two former friends turned foes meant this was a brutal yet emotional match full of high spots, ladders, pins and near falls that meant by the closing moments of the match, everyone was out of their seats.
For me, it's one of the best matches I've seen in a PROGRESS ring and sits nicely alongside Cara Noir vs Spike Trivet at SSS16 as my matches of the year. Brookes and Lykos deserve so much credit for taking fans on a journey over the course of the match, all while having them sob at the conclusion. When matches like this come about, you know you're witnessing something special, so if you was not in attendance, I suggest you seek out this one.
And that's not it. There was so much more.
Aussie Open had a hero's welcome in London as they took on Violence Is Forever in what can only be explained as utter brutality. Seeing Aussie Open back in PROGRESS has been a great delight, especially after the mammoth 12 months the team have had around the world. Seeing them against two beasts in Ku and Garini meant that us fans saw a proper strong style match and would be a top main event in itself (that's a rematch wish by the way)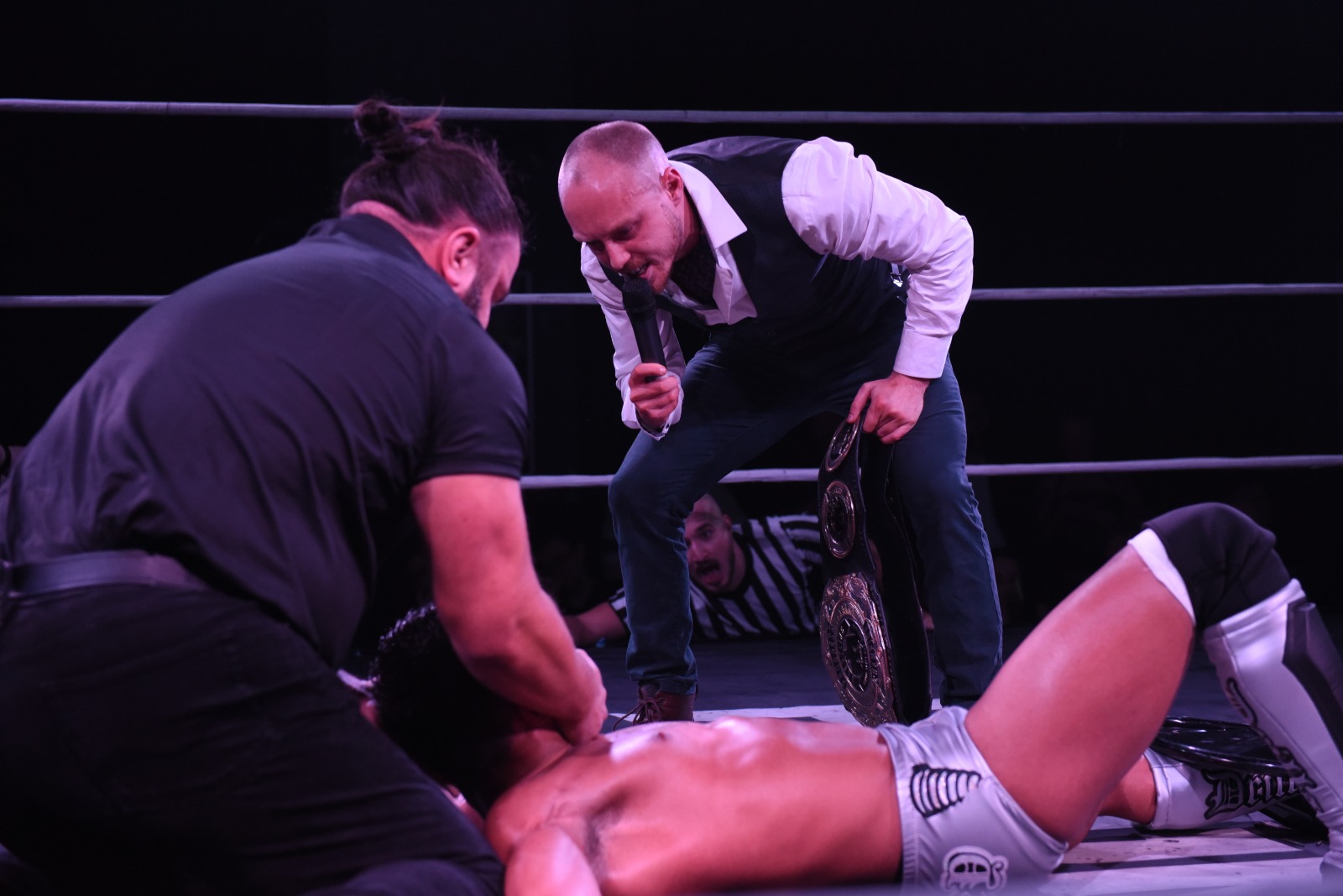 Spike Trivet couldn't not make his presence known and did so by taking out Dan Maloney which clearly sets up a time for these two to take one another on again in the near future. Maloney is a man fired up and cut a fantastic promo earlier in the night before his defeat to Elijah and then post his beatdown from Trivet. He wants to take Spike out, question is, will he be able to when Bullit is by his side?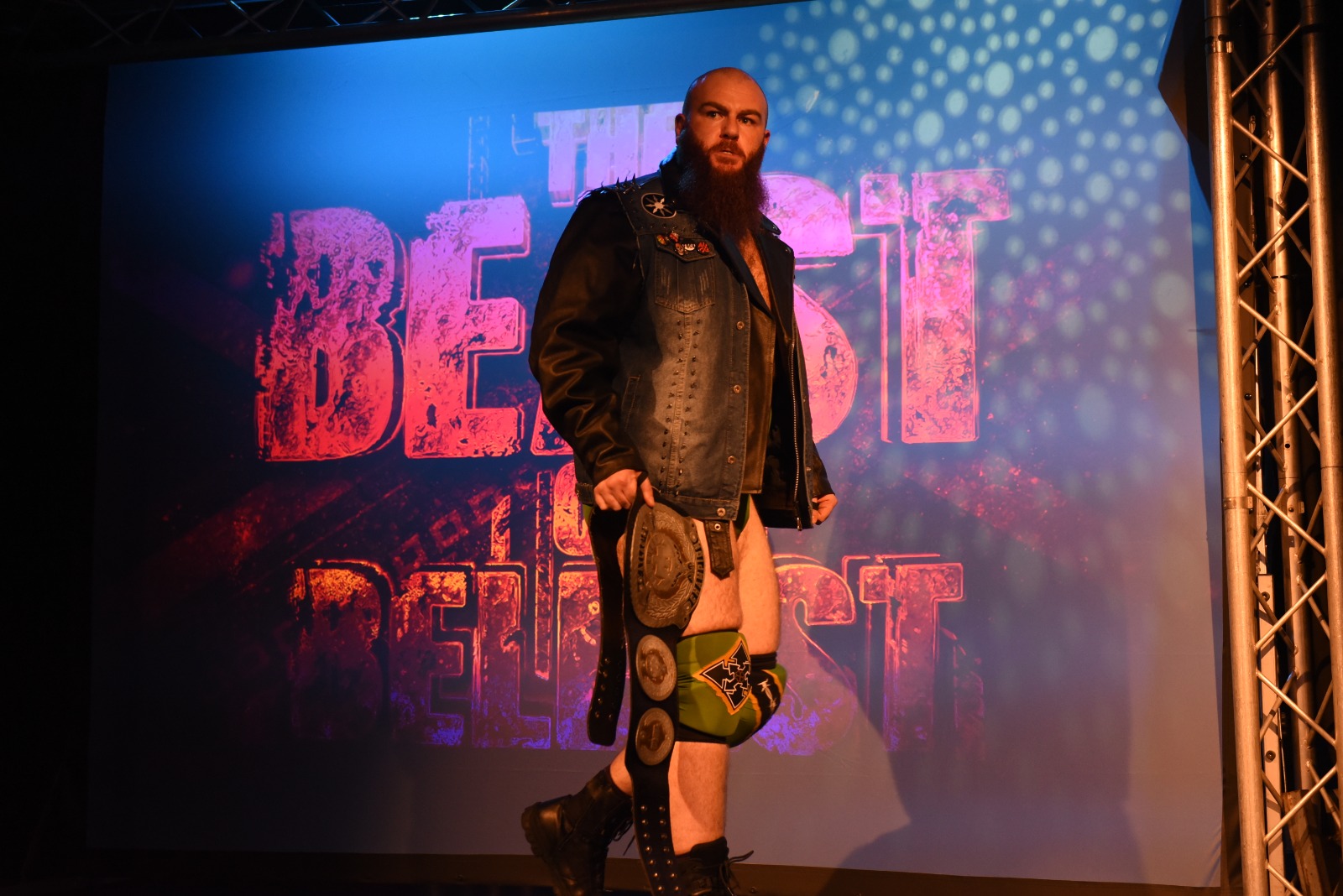 Big Damo retained his ATLAS title against Shigehiro Irie in a match that was always going to be hard hitting, Rhio defeated Taonga in a solid opener, RKJ continues to set the UK scene ablaze as he progressed in the Natural Progression Series against an exciting Peter Tihanyi (one to watch, people), Masahiro Takanashi defeated Luke Jacobs in a match where the two wrestlers styles combined for a strong style, chain wrestling clinic and of course, The Daily Star's favourite wrestler, Lana Austin, continues to stand out as a unlikeable character who took the credit (again) as her stable mates, LA Taylor & Skye Smitson defeated Charlie Morgan & Jetta.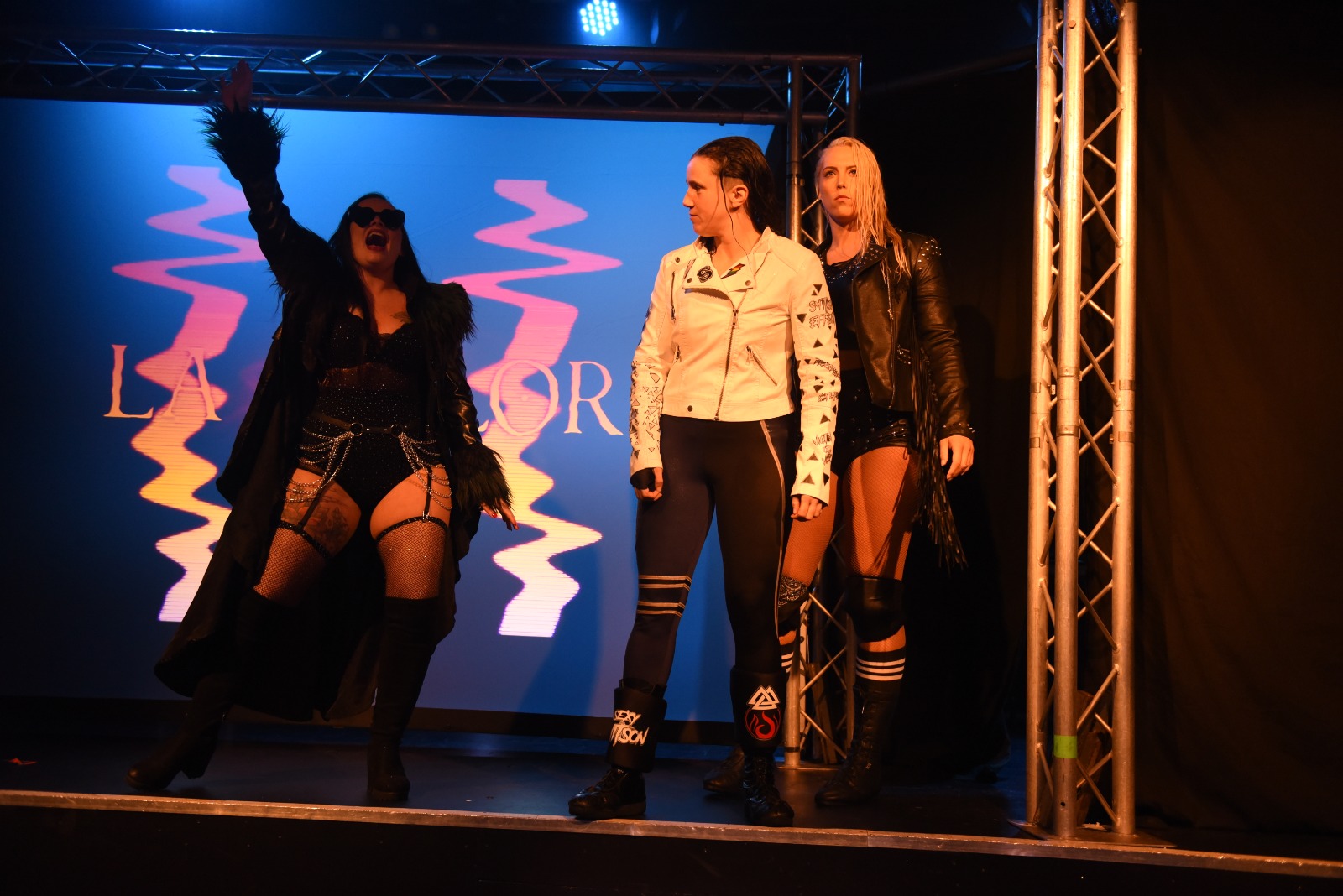 Will there be a Lana Austin title reign in the near future? With Taylor and Smitson by her side, I would say yes.
All in all, it was a top night and for me, another piece of evidence that proves PROGRESS is a hot ticket to have.When it comes to midweek wrestling events in London, I'm all for it, so, more of these please PROGRESS, especially when it's in a special venue like The Dome in Tuffnell Park and the lineup is as strong as hell.
FULL RESULTS
– Rhio def. Taonga
– Masahiro Takanashi def. Luke Jacobs
– LA Taylor & Skye Smitson def. The Royal Aces (Charlie Morgan & Jetta)
– Aussie Open (Kyle Fletcher & Mark Davis) def. Violence Is Forever (Dominic Garrini & Kevin Ku)
– Natural Progression Series 8 First Round: Ricky Knight Jr. def. Peter Tihanyi
– ELIJAH def. Dan Moloney
– PROGRESS Atlas Championship: Big Damo (c) def. Shigehiro Irie
– No DQ: Kid Lykos def. Chris Brookes