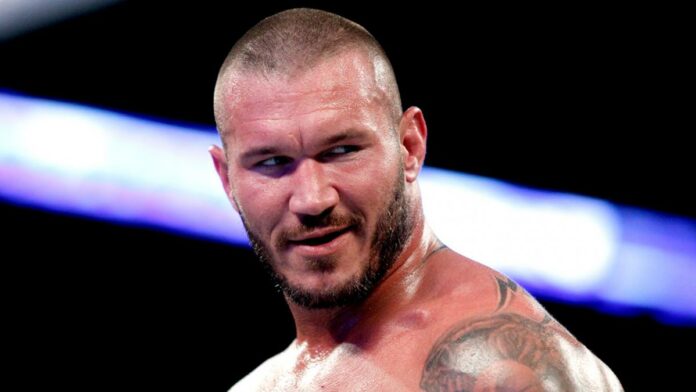 Randy Orton is calling AJ Styles and Xavier Woods after beating "The Phenomenal One" in a round of Mario Kart 8 Deluxe on the Nintendo Switch.
Taking to Twitter, Orton bragged about besting Styles alongside a GIF of Luigi giving his infamous death stare.
I just beat @AJStylesOrg at #marioKart on the #switch ask @XavierWoodsPhD he was a witness! @UpUpDwnDwn @NintendoAmerica pic.twitter.com/Vrp9bDFdBG

— Randy Orton (@RandyOrton) September 14, 2017
Woods, did indeed verify.
This is a real thing that happened. And it was hysterical ? @RandyOrton is legit! https://t.co/cX6p6rhY7d

— Austin Creed ?? (@XavierWoodsPhD) September 14, 2017
Styles fired back with a number of excuses, pointing out that Orton played with a better controller.
Played with a Joy-Con, not the full controller. He has all the upgrades for his carts. I just got the game, my thumb hurts and I'm sleepy. https://t.co/EEbG0xxnCu

— AJStyles.Org (@AJStylesOrg) September 14, 2017
However, Orton wasn't having any of it.
That's complete bullshit and you know it. https://t.co/6YTfqw5ii9

— Randy Orton (@RandyOrton) September 14, 2017
Orton later taunted Woods for backing out after seeing him in the hotel lobby. Woods responded, "It's on."
We tried getting a big Mario Kart session going on this plane but the wireless play doesn't reach far enough for us to do so ?

— Austin Creed ?? (@XavierWoodsPhD) September 15, 2017
You saw I was in the lobby and backed out. Knew you didn't want none https://t.co/U4SfTnDb9Q

— Randy Orton (@RandyOrton) September 15, 2017
Yooooo, Whose mans is this?!? Tomorrow it's on…. https://t.co/DpG7z8cepa

— Austin Creed ?? (@XavierWoodsPhD) September 15, 2017