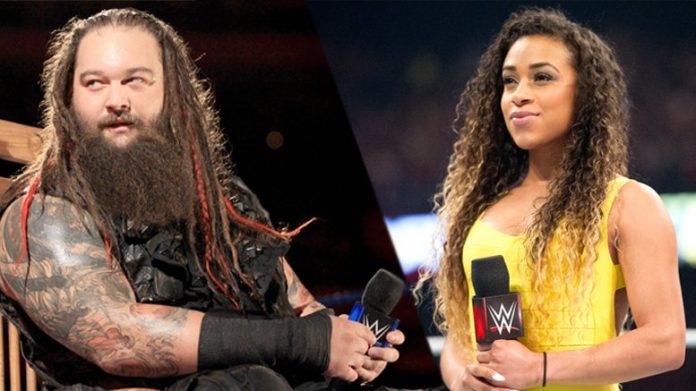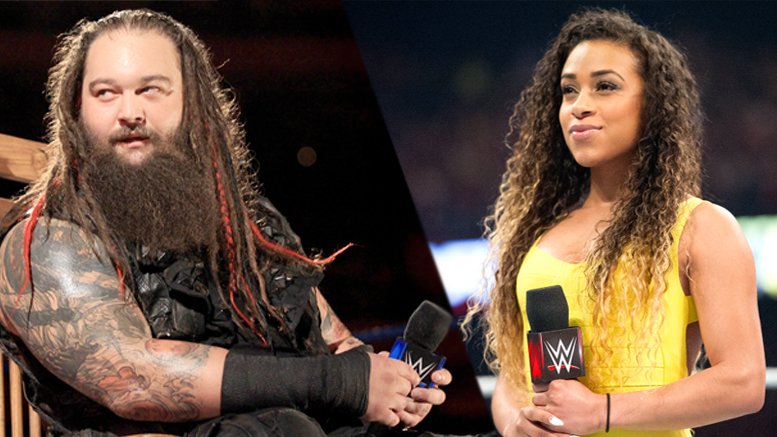 It was reported on Monday that Bray Wyatt's wife, Samantha Rotunda, has filed for divorce and is alleging he had an affair with WWE ring announcer JoJo Offerman.
Offerman is not, however, named in any documents at this time.
Wyatt has attempted to go to court to get her to cease making "defamatory statements" that may ruin his reputation but her lawyer is rejecting that as a ploy to game the media. He also claims they will prove his affair, which includes phone records that show Wyatt's continued contact with Offerman.
Whatever the case may be, Wyatt and Offerman do appear to be at least friends. Here is a photo that has popped up on social media of the two arriving together at a WWE show.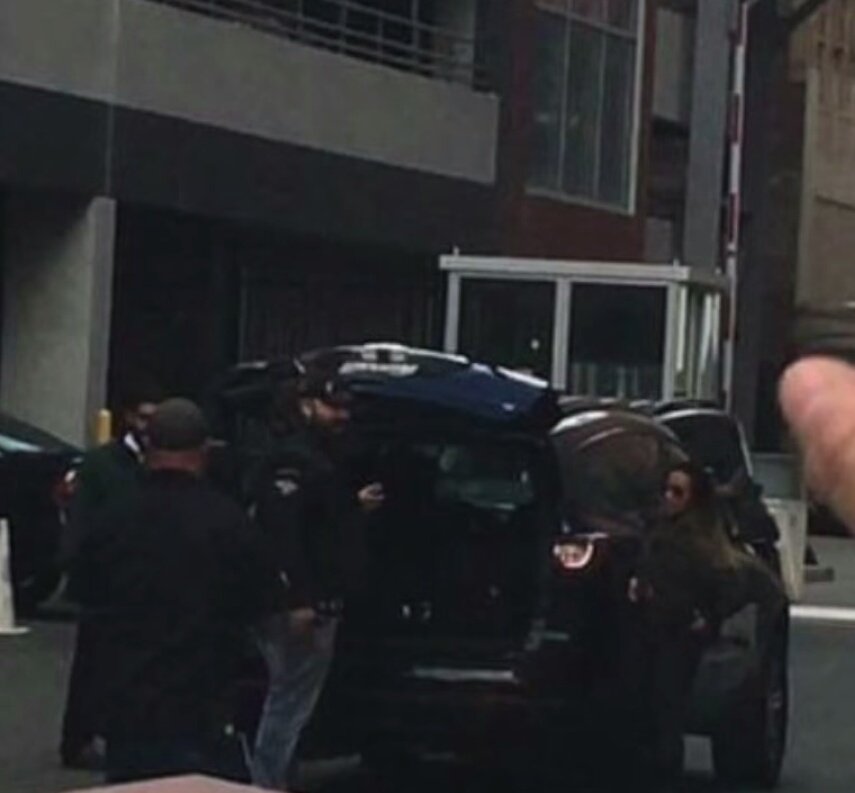 It is unclear when the photo was taken. This is also the only photo we've been able to find of the two.
Wyatt and Offerman have apparently been friends since at least last August. The night before SummerSlam, this fan sent out a tweet saying he saw them together at a bar.
JoJo & Bray Wyatt at the bar im at

— Greg (@crowbro19) August 21, 2016