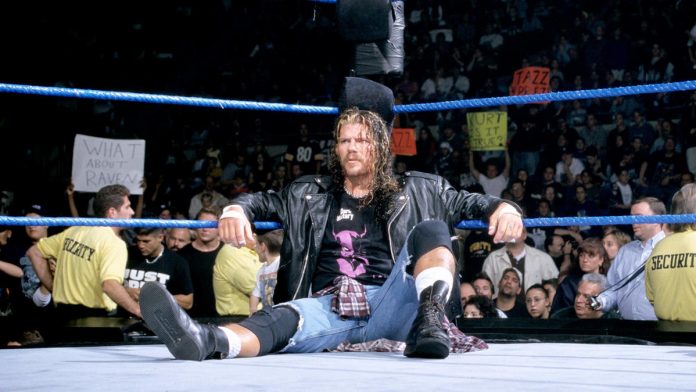 Former WWE, ECW, WCW and TNA star Raven has already had one knee replacement surgery this year and is planning on having the other knee replaced soon.
Raven told SOUNDSPHERE that once his surgically repaired knee heals, he plans to get his other knee replaced. In addition, in 2023, he'll have his shoulder replaced.
"I got one of my knees replaced so I've been rehabbing that and I'm gonna get the other knee replaced soon as I'm done rehabbing the first knee and then next year, I'm gonna get the — I already had one of my shoulders replaced. I'm gonna get the other shoulder replaced."
Raven has worked for a variety of promotions over his career, including WWE, WCW, ECW, TNA Wrestling, and the NWA.
He has won the ECW World Heavyweight Championship twice, the ECW World Tag Team Championship four times, the WWE Hardcore Championship 27 times, the NWA World Heavyweight Championship once, the WCW World Tag Team Championship once, and the WCW United States Championship once.
Raven hasn't been a full-time performer since 2012, and his most recent match was in February 2020 at ARW The Extreme Torch – 3 Year Anniversary.
You can check out the complete interview below: