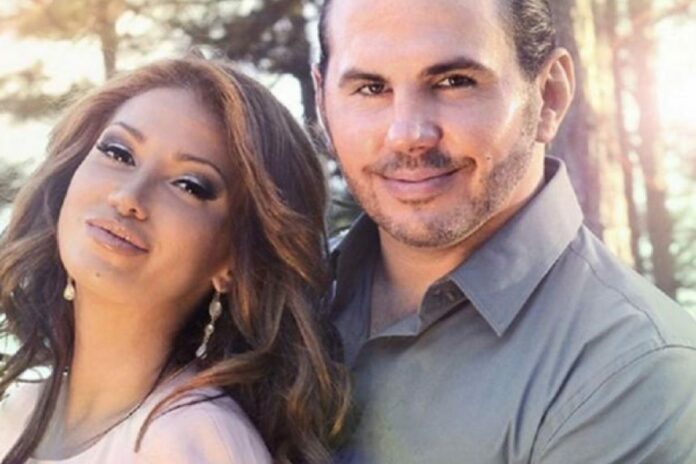 On Saturday, a fan tagged the Hardy family on Twitter to suggest that Matt and Jeff's children could become Team Extreme 2.0. This upset Matt Hardy's wife Reby, who called Lita a "hoe."
It could be possible?
Team extreme 2.0? @MATTHARDYBRAND @RebyHardy @JEFFHARDYBRAND @BABYHARDYBRAND @BethBrittHardy_ #HardyLegacy pic.twitter.com/GgDnns48Gj

— Selene (@sel_hrt) July 1, 2017
don't tag my kids in pictures with this hoe

— Reby Hardy (@RebyHardy) July 1, 2017
Reby then responded to this tweet saying she should say that to Lita's face.
@RebyHardy i'd love to see you say shit like that to @AmyDumas you are real brave behind a keyboard

— Trent Allen (@TrentMeyer09) July 1, 2017
Do I give off the vibe that I'm timid ? Is that what you are interpreting here ? ? https://t.co/wOCfGhcEwU

— Reby Hardy (@RebyHardy) July 1, 2017
Lita has not commented on the matter.
The Hardy Boyz and Lita rose to fame during the Attitude Era as Team Extreme. Lita acted as the valet and love interest of Matt Hardy and was at ringside for several Tag Team Championship matches. Offscreen, Lita and Matt were in a relationship for six years before it came to an end when Lita had an affair with Edge in 2005. The real-life drama between all three individuals was incorporated into a storyline upon Matt Hardy's return to WWE later that same year.