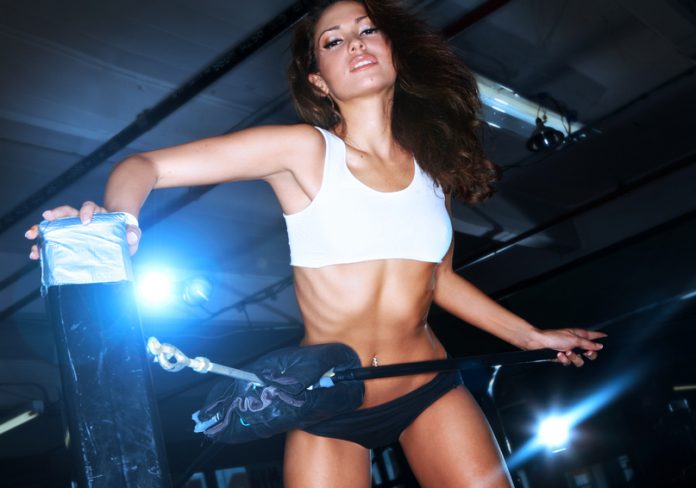 – As noted earlier, Reby Hardy was quick to respond to Jeff Jarrett's recent comments about Impact Wrestling owning the 'Broken' Hardys gimmick. Regarding Jarrett's "I always take the high road" comment, Reby responded with "Technically, getting a DUI is taking the high road" and then posted this screenshot of Jarrett's DUI charge:
Violation of ignition. Hot & fresh out the kitchen. pic.twitter.com/AT5YRHsjhW

— Reby Hardy (@RebyHardy) June 22, 2017
– During Jeff Jarrett's recent interview about the Impact Wrestling dispute with the Hardys over the 'Broken' gimmick, Jarrett said the following:
"Jeff Hardy has been one of my best friends for 20 years, you can look on my social media and their social media, and we take family vacations together but business is business."
Jarrett's interview has not only generated controversy with Reby Hardy but others in the wrestling business as well. Shane Helms, who is close friends with the Hardys, wrote the following about Jarrett's comments on Twitter:
It's funny how often the people who say "It's business, nothing personal." are usually the ones f'n people over.

— Gregory Shane Helms (@ShaneHelmsCom) June 22, 2017
Helms recently announced his departure from Imapct Wrestling, stating: "I'd like to wish @IMPACTWRESTLING all the best in their future endeavors. I've never been an ass-kisser and I damn sure wasn't gonna start with an owl."
According to Dave Meltzer of F4WOnline.com, Helms along with Pat Kenney and Al Snow departed from the company due to budget-cutting. Sonjay Dutt and Abyss are going to be taking over as agents since they can do double duty as agents and wrestlers. Meltzer noted that it's not a good sign for Anthem that the company is having budget cuts when they are already working with a "skeleton crew" to begin with.