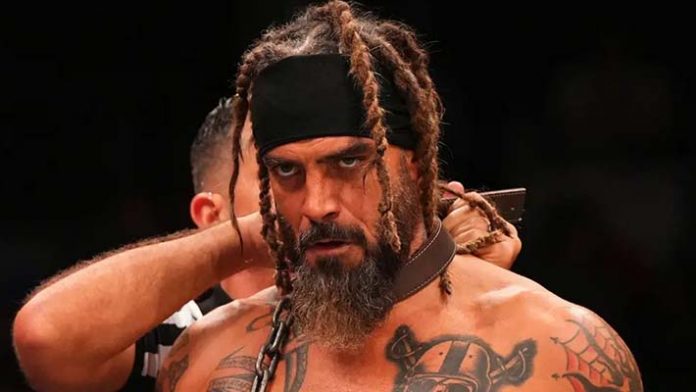 Authentic, the first word that comes to mind when you mention the Briscoe brothers.
I'm still stunned as I write this at the news that Jay Briscoe, one of the staples of the modern pro wrestling landscape, passed away in a car accident at the age of just 38. Mark and Jay, the real-life brothers that were legitimately chicken farmers from Delaware, were a part of the fabric of Ring Of Honor, as they competed for the group almost since its inception. Within just a few years, Mark and Jay had such an incredible run with a series of high quality matches under the ROH banner that there was a legitimate argument to be made that they were the best tag team in the entire business.
Eventually, Jay, the older brother of the duo, had a few reigns as the Ring of Honor world champion and was continuously a mainstay in the organization throughout the years as the Briscoes were among the most popular wrestlers in the history of the company. In retrospect, it's somewhat puzzling that when TNA made its talent exclusive and WWE began to sign a few key ROH talents around 2007 that for whatever reason, the Briscoes opted to stay on the Ring Of Honor roster. For several years afterwards, they continued to be the tag team of ROH, and the combination worked so well and the matches were so consistent that there wasn't much reason for either of them to change their career paths. Even though the Sinclair purchase in 2011, when the company was on shaky ground with its presentation and the infamous iPPV mishaps, the Briscoes were quality talent that you could count on for a solid performance each time they stepped into the ring.

As mentioned, The Briscoes were real-life chicken farmers from Sandy Fork, Delaware and they had a level of authenticity that very few bring to the table in the modern era. At a time when everything is exposed and everyone thinks they know the tricks of the trade, Jay Briscoe could make people believe, which is why he had such a connection with the ROH audience. Jay and Mark didn't "act like pro wrestlers," they were pro wrestlers and that concept is sometimes a lost art among the current generation. You've often heard that the most successful performers are just amplified versions of themselves, and The Briscoes certainly had those characteristics.

As we know, some very misguided tweets led to the Briscoes not being added to All Elite Wrestling programming. This no need to rehash any of that, other than just as he did ten years ago, Jay apologized again last year, explaining that he recognized that his comments were ill-informed. It takes a lot for a man to admit he was wrong, and Jay Briscoe was willing to do that so I can honestly say I think his apology was sincere.
The series of bouts that the Briscoes had against FTR were modern classics and a trilogy that will be talked about for years in the future. At a time when everyone aims for that "five-star match," the teams didn't depend on recycled sequences or over done high spots to get a reaction. The Briscoes vs. FTR was high level professional wrestling that allowed the action and the drama to organically unfold to provide a stellar performance.

Still, as accomplished as Jay Briscoe was as a performer, that all seems so secondary compared to not only the life that was lost, but also the serious injuries that his family sustained in the car accident. As of this writing, it was reported online that his wife posted that one of their children was going to require surgery from the injuries in the wreck. Jay's passing was mentioned on NXT television last night, and several figures from the pro wrestling world, including Triple H posted tributes to him on social media. In an often harsh business and an even harsher world, Briscoe's passing should remind us to be as kind and understanding as we can be. More often than not the grudges that we might hold or the angry that we have isn't worth it. Even something as simple as letting the people that you care about know that you appreciate them isn't something that should be assumed or overlooked. Life is so fragile, despite how complex it often is, especially in the modern age. Jay tweeted a picture of himself and his brother just hours before the accident took his life. Tomorrow isn't promised and you can't take anything for granted. Among the things that several of his contemporaries praised him for was that Jay Briscoe was a family man, and it's so tragic to consider what his family has to endure in this situation.
WWE announced the passing of Jay Briscoe and paid tribute to him during the WWE NXT live broadcast. pic.twitter.com/oN3wkUQrWb

— TheSpotlightNews.com (@TheSpotlight___) January 18, 2023

Jay Briscoe was one of the most talented and authentic performers of his generation. His work helped influence and shape the path of tag team wrestling in the industry. His contributions and accomplishments in the business won't be forgotten.
Sincere condolences to Jay Briscoe's friends and family at this difficult time.
What do you think? Share your thoughts, opinions, feedback, and anything else that was raised on Twitter @PWMania and Facebook.com/PWMania.
Until next week
-Jim LaMotta
E mail drwrestlingallpro@yahoo.com | You can follow me on Instagram & Facebook @jimlamotta89