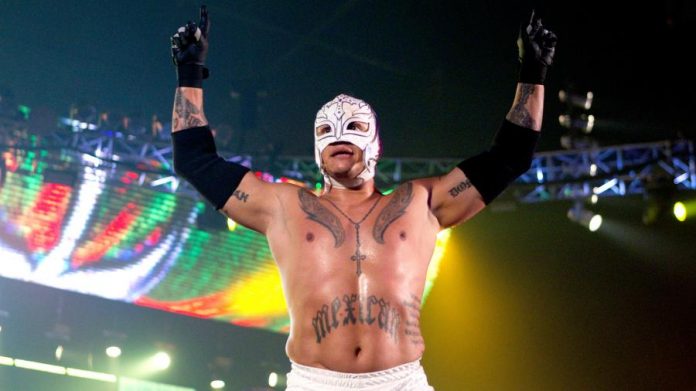 Northeast Wrestling announced on their official Facebook page that Rey Mysterio has been pulled from their event next weekend due to his "upcoming contractual situation" with WWE:
"Unfortunately due to his upcoming contractual situation with WWE Rey Mysterio is unable to appear on August 24th. If you purchased Rey Mysterio preordered meet and greet items they will be refunded or can be used towards other superstars."
The former WWE star is booked for the 'All In' event on September 1st and Chris Jericho's upcoming Rock n Wrestling Rager At Sea. The belief is that once he finishes up those commitments then he should make his WWE return.