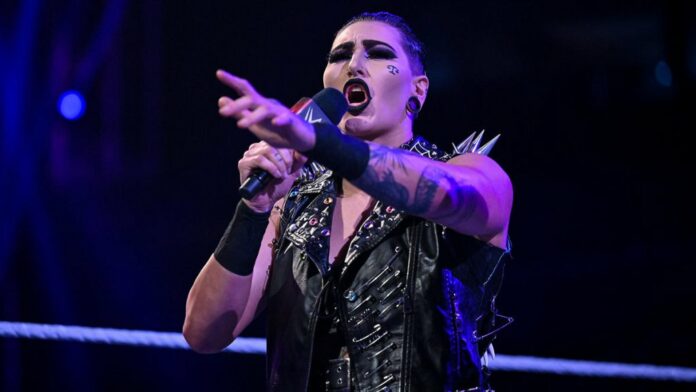 Could JD McDonagh become the newest addition to The Judgment Day faction in WWE?
He has been rumored for the spot, as we have reported in the past here at PWMania.com.
During a recent interview on the Battleground podcast, Rhea Ripley teased some potential additions to The Judgment Day group in the near future.
"So, we're always looking at individuals that might make the cut," Ripley said. "They obviously have to prove themselves to us and they have to want the same things that we want. Also, understand that no one is in charge. That we're all here in a close knit unit where we're all supporting each other and wanting what's best for everyone in the group and just wanting to take over WWE as a whole."
She would go on to mention AJ Styles and Liv Morgan as Superstars that The Judgment Day have extended the olive branch to in the past, only for them to fumble the opportunity.
"So we're always looking at the people that are coming up from NXT. We've looked at all the SmackDown Superstars, all the Raw Superstars. We tried with AJ before but he was stubborn," she said. "We tried with Liv before but she was stubborn. We've been looking at a few people, I don't want to give anything away but we'll see if they make the cut."
Check out the complete interview via the YouTube player embedded below. H/T to Fightful.com for transcribing the above quotes.