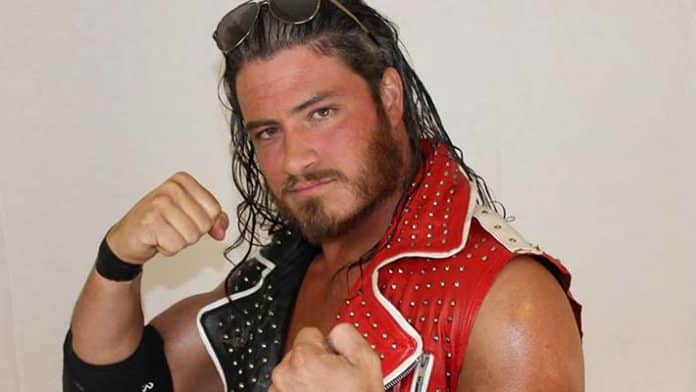 Rick Recon recently sat down with PWMania.com to take part in an exclusive in-depth interview regarding this weekend's ECWA Super 8 Tournament as well as facing former WCW star Crowbar. Recon also opened up on his goals for the future, being managed by the host of Busted Open Radio, Dave LaGreca, ISPW promoter Tommy Fierro, and much more.
You can check out PWMania.com's complete exclusive interview below:
You are competing in the ECWA Super 8 Tournament this Saturday in New Jersey. There is so much history behind this tournament that featured names such as Billy Kidman, The Hardy Boys, Crowbar, Christopher Daniels, Bryan Danielson, AJ Styles, Bobby Roode, and tons of other huge names. There is some buzz growing around that you are one of the favorites to win. What does it mean for you being able to compete in this tournament on Saturday?
Being a lifelong fan of pro wrestling, reading PWI for years, and seeing the countless names that have competed and won the Super 8 Tournament, this is a career highlight already. Being listed amongst the competitors of the tournament that set the standard is incredible. I'm absolutely laser-focused on this night and going the distance.
You are managed by the host of Busted Open Radio, Dave LaGreca. Busted Open is one of the best wrestling radio show in the world. We hear Dave drop your name often on there. Talk about having one of the number one hype men in the business right now in your corner.
Dave is an absolute pro and a passionate fan of wrestling and the business. Having that stamp of approval and being feature on such a big platform as Busted Open is priceless. Dave being in my corner has brought me up entire levels over the course of this past year.
I've known Tommy Fierro for a long time, and he told me prior to this interview that he works with you on a regular basis and thinks you will be a future star in this business. What has it been like working with Tommy and ISPW?
Tommy lit a spark in the embers of my passion for the business. And it helped to build my momentum back up all over, including Titan Championship Wrestling and Xcite Wrestling, two companies I work for regularly. It built me up and prepared me for the Super 8, performing on AEW Dark for the second time, and in front of my hometown crowd, working with Impact backstage. All those companies helped build me, but gonna give Tommy his flowers for keeping me going at the beginning of 2022.
You had a big 2022. You won the King of ISPW Tournament, competed in AEW, was seen as an extra on the Bound For Glory PPV. What is your goals for 2023?
Continue to grow as a performer, carry that into bigger platforms and higher levels. I'd love to work with companies like ROH, NJPW, MLW, and Impact on a bigger stage. And of course, I would love to walk the halls of the WWE, a huge goal of mine since I was 15 years old and watched Monday Night Raw for the first time.
You are currently in a feud in ISPW with Crowbar, who is currently tearing it up at 49 years old and is one of the hottest unsigned talents right now. How has it been working with Crowbar and what could we look forward to seeing in your match with him this Friday night 3/24 at the Totowa PAL in Totowa, NJ?
Crowbar has set the bar (no pun intended) for workhorse on the independents, especially on the east coast. Last time we tied he absolutely pushed me to new limits. I walked out of that match a different and better wrestler and performer. If you don't learn from him, you're doing it wrong. Round 2 takes place this Friday, and I'm preparing for more rounds in the ring with him as we speak. He truly is timeless.
I'm assuming this upcoming weekend is probably the biggest of your career. You are wrestling Crowbar on Friday night at ISPW and Saturday is the Super 8 Tournament. Tell everyone why they should have their eyes on you this weekend?
I have the potential to be in 4 matches in two days, and every one of them I have to bring my A game and then some. Wrestling Crowbar is enough of a highlight, but to also compete and go the distance in the Super 8 is a feat only few can boast of, much less survive. I assure you, I will not only survive, but thrive. High pressure situations will always bring out the best in you, and this weekend is the apex of pressure. It's statement time, and I will absolutely deliver.