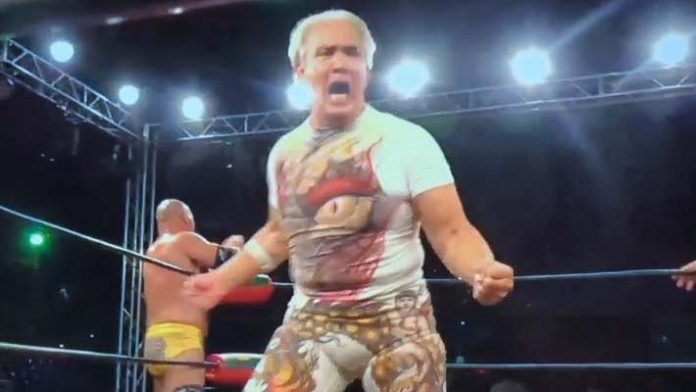 Ricky "The Dragon" Steamboat isn't interested in life on the road at this point.
The WWE Hall of Fame legend recently took part in a virtual signing on Captain's Corner, during which he revealed that he turned down an offer to work for All Elite Wrestling.
"Believe this or not, I was already asked to come on board [with AEW] in the capacity of [a road agent]," Steamboat revealed. "No reflection on them, great company and everything. And don't get me wrong, the pay was going to be great but I'm at a point in my life where I'm trying to get off the road."
Previously, Steamboat made one brief appearance for AEW, turning up on the August 17, 2022 House of The Dragon edition of AEW Dynamite as a guest timekeeper for Bryan Danielson vs. Daniel Garcia.
"The Dragon" noted during a recent virtual signing for Captain's Corner that AEW wanted him to come work as a road agent or producer, but he wasn't interested in traveling for work again.