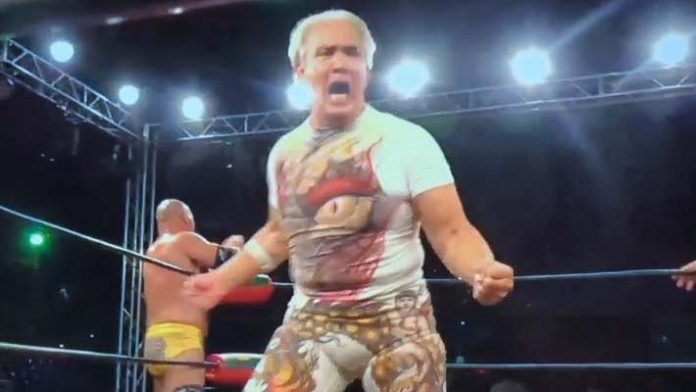 Ricky "The Dragon" Steamboat recently spoke with Wrestle Binge for an in-depth interview covering all things pro wrestling.
During the discussion, the WWE Hall of Fame legend spoke at length about working with Roman Reigns during his formative years in the pro wrestling business.
Featured below are some of the highlights.
On how Reigns never wanted to use The Rock to get ahead: "Roman was the kind of guy that would open up and try and do anything to get better. He didn't want to be the shadow of [his real-life cousin] The Rock. He didn't want that. And he had a Hollywood, movie star face, and that was a big plus right there for the girls. But he's a very tight family man with his family and his kids, very tight."
On how Reigns struggled early with in-ring psychology: "That took a little extra time with Roman. I will say definitely he wasn't the type of guy that said, 'It's either my way or no way.' That's definitely not Roman. He would ask you more so he would understand better."
On how he felt Reigns always had what it takes to become a world champion: "I just thought he was a super guy and I felt that he had a place with the company and he had everything that it would take to be a World Champion and represent the company."
Check out the complete Ricky "The Dragon" Steamboat interview via the YouTube player embedded below. H/T to WrestlingInc.com for transcribing the above quotes.