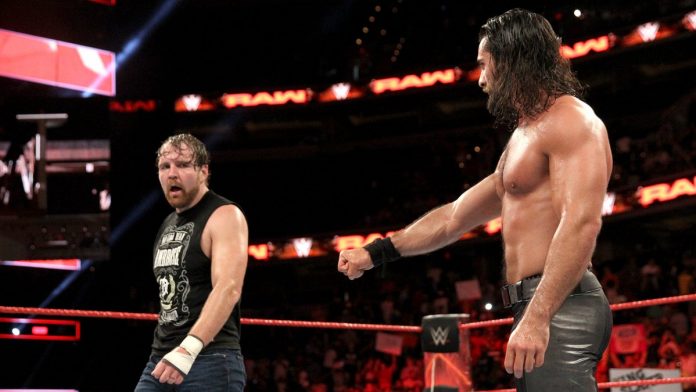 – WWE posted this video of RAW Tag Team Champions Seth Rollins and Dean Ambrose re-watching their match from the 2014 Hell In a Cell pay-per-view.
– A new book on former WWE, WCW and ECW star Brian Pillman is set to be released later this month via online retailers. Below is the official release and preview:
FOR IMMEDIATE RELEASE:

A new book on the life of Brian Pillman is being published at the end of October, titled "Crazy Like A Fox – The Definitive Chronicle of Brian Pillman 20 Years Later", available on Amazon and other online book retailers.

The book offers the most in-depth analysis of Brian's entire personal and professional life, with unheard details of his football and wrestling careers complimented by exclusive interviews with close friends and colleagues, including the Pillman family, Dave Meltzer, Kim Wood, Bruce Hart, Raven, Jim Cornette, Mark Madden, Les Thatcher and many more.

The book has been penned by Liam O'Rourke, a sports and medical journal writer from the UK, and lifelong fan.

Official preview:

An alpha male with a beta body, looking to thrive in worlds where beta males with alpha bodies are the primary requirement.

He was a complex paradox, a walking contradiction. He lived more in 35 years than most do in a lifetime, the product of an arduous infanthood. His overachievement is awe-inspiring. Tales of his conflicts and conquests became the stuff of legend. His borderline genius and tragic demise made him an icon shrouded in mystique.

He was Brian Pillman, and two decades later the most comprehensive look at one of professional wrestling's most fascinating stories has been compiled. Discover unheard details of his upbringing, the incredible story behind chasing an NFL roster spot and his introduction to pro wrestling in the crazy Stampede circuit. Revel at his trials and tribulations in WCW and the WWF, walking the fine line between the cusp of superstardom and political turmoil. Reflect in the most detailed, inside breakdown of his Loose Cannon gambit ever produced, the scam that turned him into the talk of the business, before fatally drowning in personal tragedy and addiction.

With exclusive interviews with some of Brian's closest friends and family, Crazy Like A Fox is a must-read for Pillman fans, and a breathtaking look at the bizarre world of wrestling to boot…
– As seen below, Zack Ryder visited the Toys R Us Fan Vault at the New York City Comic Con this weekend and was the first to receive the new Virgil action figure. Ryder is a big collector and often tweets about his latest finds.
The @ToysRUs Fan Vault has been VERY good to @ZackRyder, complete with @Mattel's new #Virgil figure! Preorder: https://t.co/uukPyVY21F #NYCC pic.twitter.com/7q0ApFejSm

— WWE (@WWE) October 6, 2017