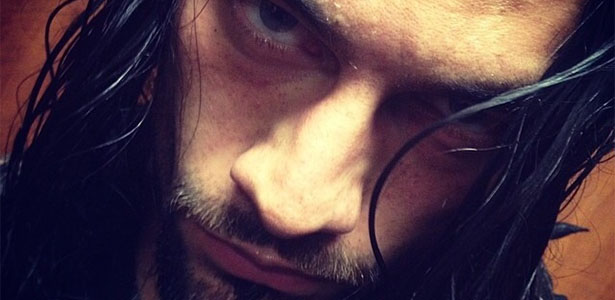 Roman Reigns recently spoke with IGN to promote WWE SummerSlam. Below are some highlights:
IGN: And how about heading into your first-ever singles SummerSlam match?
Reigns: I'm excited, man. It's a great opportunity to me. I have a really strong opponent in Randy Orton. A former multi-time world champion. He's held just about every title under the sun. And he's done it all in a major way. He's basically wreaked havoc and ran roughshod over the WWE for quite some time. Some people might forget that. Not the Viper part, but that for many years he was running the show. The biggest bad guy in town. So I couldn't have a better platform and a bigger stepping stone than I have at SummerSlam.
IGN: Over the past couple Pay-Per-Views, you've had world title opportunities. Some people say you're not ready yet while others think you are. What do you have to say about that?
Reigns: Everyone has an opinion. That's just a crazy part of this world now. You can type things on the internet. You can have no credentials in any area and just get on your smart phone and write whatever you want. For me, I know me. I know who I am. I know where I come from and where I want to go. I know I'm 100% ready.
Everyone else seems to have an opinion, and claim to know, whether I am or I'm not. I would love to see all the people who run their mouths try and do what I do. Because they can't. I'm special and then men that I work with are extremely special. We were built, and I was born, to handle situations the way I do. I've always been the type who can be thrown in the fire and make it out. So I was ready six months ago. I was ready a year ago. Any time I'm given an opportunity, I feel I'm ready.
IGN: Your run with The Shield is done now, but you still have the Shield music and the entrance that takes you down through the crowd. Rollins and Ambrose got new theme music. Did you want a new track and a new entrance?
Reigns: No, I enjoy walking through the crowd. I think that's a cool part of the show. And I think it's become a bit of a signature trademark of the show. I would think now too that after my whole run with The Shield that the value of those seats have gone up. Before they were just seats. Now you can actually interact. When we would all walk down the steps, there were three guys there right up close. You could touch us. You could smell us. You know what I mean? We were right there. It's not a common opportunity.
If there's a certain Superstar who doesn't want to touch hands, he can just walked down the middle of the entrance ramp and nobody's close to him. When I'm walking down through the crowd, I have no choice. People are going to grab me. They'll get a sense of me up close and my real size. So it's a whole different experience. I'm very grateful to have kept that part. And for me it was an obvious choice. Because if it ain't broke, don't fix it.