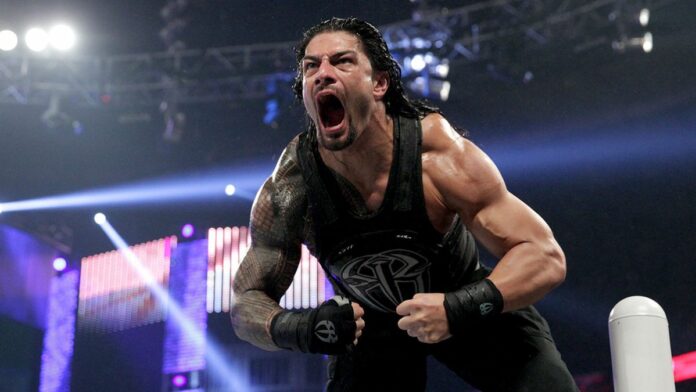 Roman Reigns recently appeared on the Off The Board podcast and commented on his post-Wrestlemania 33 segment:
"There's a different type of appreciation that you have for a really good match, like a 30-minute bout, and taking the crowd on that roller coaster ride. I've been fortunate enough to be in a few of those matches to where it was just incredible, the crowd was awesome they were just going nuts the whole time, super into the match, but that [promo] was probably the most gratifying thing I've… I enjoyed that segment more than any other segment and I had just wrestled and beaten the Undertaker the night before.
But it was so bittersweet to just be able to have full control. I just felt like everybody was on a string at that point and I was just pulling them. There's a little thing where you can see I pretty much mouth it, 'I got em in the palm of my hand.' I had thousands of people doing exactly what I wanted them to do and it's like master plan and it's unfolding perfectly in front of your eyes.
I could've stayed out there for another 20 minutes. We had other segments and other brothers that had to go out there and do their work. But the whole time, I was looking at every different cameraman and they're all telling me to 'go home' and that signal is just one finger doing a little circle, saying 'wrap it up, take it home, let's go,' and I sat there and looked at cameramen doing that for five to 10 minutes and I knew we were getting pretty deep into that Seg One and we're about pretty much cross over into Seg 2 and Seg 3 and I felt bad because there were guys, I think it was one of the Hardy Boyz against Sheamus or Cesaro, and I did feel bad because I did eat into their match, but there was that electricity out there and you don't leave the table when you're on the heater."