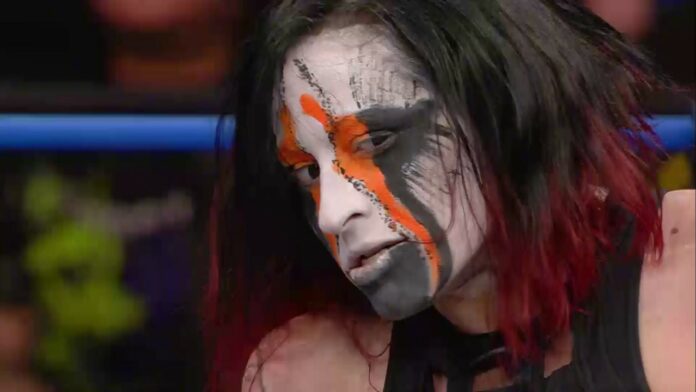 There was an apparent shoot incident involving Global Force Wrestling's Rosemary and masked luchadora Sexy Star at Saturday night's Triplemanía XXV show in Mexico City that resulted in Rosemary's elbow popping from an armbar finisher.
The reports are that Sexy Star put the move on legitimately to end a four-way match for the Reina de Reinas title that also involved Lady Shani and Ayako Hamada.
According to PWInsider.com, Rosemary's injury is said to not be that serious and she is not expected to be out of action for too long.
It was noted that Lady Shani and Sexy Star were legitimately shooting on each other at one point during the match. The backstage scene was said to be "extremely tense." Sexy Star left the arena but was brought back by Vampiro and she apologized to Rosemary. She then quickly left again.
Shani was still upset after the match and was reportedly looking for Sexy Star backstage to finish what they started.
Here is a video of the incident.