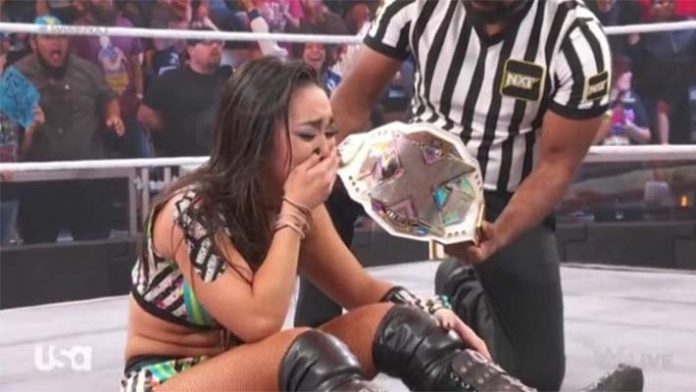 Roxanne Perez recently appeared as a guest on the Faction 919 podcast for an in-depth interview covering all things pro wrestling and WWE NXT.
During the discussion, the reigning NXT Women's Champion spoke about AEW women's competitor Saraya being a huge inspiration to her.
Featured below are some of the highlights from the interview where she touches on this topic with her thoughts.
On how much Saraya, formerly known as Paige in WWE, inspired her: "I remember watching Paige become the first-ever 'NXT' Women's Champion, and I think she was 18 or 19 at the time, and she also had started training when she was like 13. She was a huge inspiration for me because it just showed me that like, 'Wow, it doesn't matter how old you are. It doesn't matter if you're 29, if you're 18, you can literally make anything happen as long as you just put in the work, be consistent and just keep your mind right."
On being NXT Women's Champion and joining a long lineage of great champions: "It means everything. Honestly, it definitely means that it comes with a little bit of pressure because I do want to live up to everything that they have been able to achieve in their careers."
Check out the complete Roxanne Perez interview via the YouTube player embedded below. H/T to WrestlingInc.com for transcribing the abov quotes.